Rabbi charged with engaging in child prostitution
Aryeh Goodman was charged with engaging in prostitution with a child.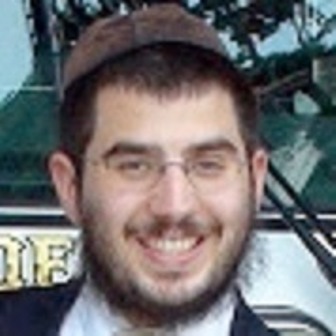 A rabbi is among three people who have been arrested and charged by New Jersey authorities in connection with the alleged human trafficking and prostitution of a 17-year-old girl.
35-year-old Aryeh Goodman, an East Brunswick rabbi was charged with one count of engaging in prostitution with a child and one of endangering the welfare of a child, Middlesex County Prosecutor Andrew C. Carey and Brunswick Police Chief James Conroy said in a joint news release.
18-year-old Gabriella Colon and 23-year-old Richard Ortiz face 11 charges after authorities say they were arrested at a motel in Fort Lee on Friday 16 February.
The two are accused of selling the sexual services of a 17-year-old from a hotel in East Brunswick to around 30 men between 1 January and 2 February.
The investigation found that the rabbi had engaged in sexual relations with the teenager at a hotel on 1 February, the release alleges.
Authorities said he turned himself in accompanied by his attorney on 6 February.
Goodman was said to run a Chabbad from his home in East Brunswick and have possible links to another in the area. The 17-year-old was from Lancaster in Pennsylvania, authorities said.
Colon and Ortiz were handed a litany of charges including human trafficking, conspiracy to commit human trafficking, promoting prostitution of a child, conspiracy to promote prostitution of a child, endangering the welfare of a child and criminal restraint.
Authorities added that the two were also charged with child pornography offenses including manufacturing, possession and distribution of child pornography. Both are being held at Middlesex County Adult Corrections Center pending a detention hearing.
The investigation is still ongoing and anyone with information is asked to contact Detective Chris Farrace or Detective Dan Unkel of the East Brunswick Police Department at (732) 390-6900, or Detective Mark Morris of the Middlesex County Prosecutor's Office at (732) 745-4194.