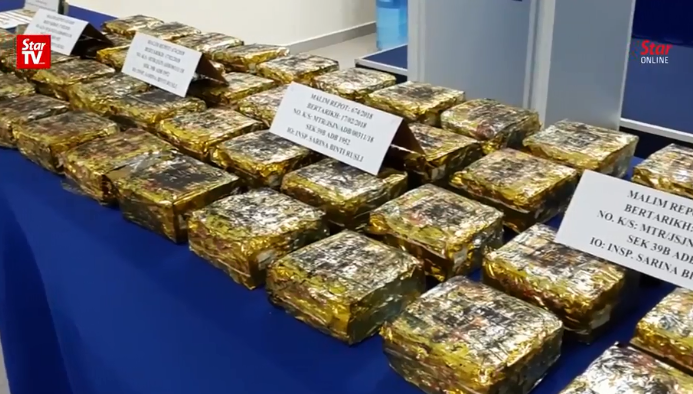 Police in Malaysia seized almost $1m worth of methamphetamine hidden in tea bags being smuggled over the Indonesian border.
Authorities also made eight arrests in connection with the 52.8kg of crystal meth packed into branded Chinese tea bags by smugglers.
The drugs, valued by police at RM3.7m (£680,000, $950,000), were seized along with around $14,000 in cash.
"Two raids, considered a major drug bust for Melaka, started at 2.30am and lasted for almost 16 hours," said crime commissioner Mohmad Salleh.
"The syabu [methaphetamine] was packed to look like tea packets and could fetch RM70,000 per kg in the market that could meet the demand of 260,000 addicts."
Salleh was speaking at a press conference where his team paraded the haul in front of cameras and reporters. He said the meth-filled tea bags had been kept in ice storage boxes.
Police also confiscated a small of amount of ketamine, MDMA, stolen jewellry, two cars and a motorcycle at the busts in Malim, Melaka province, on 17 February.
The suspects – five men and three women all aged between 20 and 31 – have all been detained.
Salleh said seven of them tested positive for illegal drugs and four of them had previous drugs convictions. Police allege they are members of a drugs gang.
All of been remanded in custody for eight weeks under Section 39B of the Dangerous Drug Act 1952 while police conduct their investigations.
The charges carry a mandatory death sentence, Malaysian news site MyStar reported.