Video footage of the monkey chants aimed at England's Under-21 players during their European Championship qualifier against Serbia has emerged online.
The ugly scenes appeared at the end of England's hard-thought 1-0 victory over Serbia which guaranteed their place in next year's European Championship tournament.
The game was won in the dying moments when Connor Wickham rolled the ball into an empty net following a counter attack in stoppage time, securing a 2-0 aggregate win.
The celebrations were quickly marred as Serbian supporters began throwing missiles onto the pitch towards the England players.
Defender Danny Rose was sent off for reacting angrily to taunts from the crowds, sarcastically showing approval to the Serbian fans and mimicking monkey gestures as he left the pitch.
The incident was condemned by both the FA and the Under-21 coach Stuart Pearce. A statement from English football's governing body read:
"The FA condemns both the scenes of racism and the confrontation at the final whistle during which time our players and staff were under extreme provocation.
"The FA has reported a number of incidents of racism to UEFA following the fixture. These were seemingly aimed at a number of England black players by the crowd. The matter is now with UEFA."
Pearce told ESPN he was very sad at the way the match ended but was very proud of his players for reaching the European Championship for the fourth time in a row.
He added: "Savo Milosevic, their technical director, has come to our dressing room and apologised for any behaviour that was unsavoury.
"I never want to see any football matches end like that, this is a sporting arena."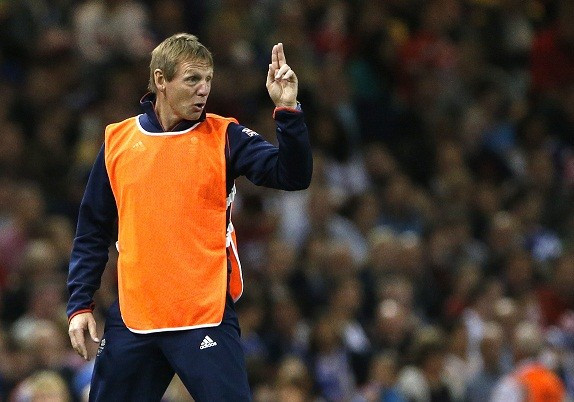 England captain Jordan Henderson described the scenes to the FA. He said: "The players completely condemn what happened.
"There was also stones, coins and seats getting thrown at us. I didn't understand why Danny Rose was sent off at the end - I didn't see he did anything wrong, other than get abused.
"UEFA must deal with this in the right way."
In 2007, the Serbian FA was fined £16,000 after supporters racially abused England players at the Under-21 European Championship in Holland.
Uefa has been criticised in the past for their failing to punish racism severely enough and handing out larger fines for seemingly less serious incidents.
At this summer's Euro 2012 games, Denmark striker Nicklas Bendtner was fined £80,000 (€100,000) for revealing sponsored underwear when celebrating a goal against Portugal. At the time, it was pointed out that Porto had been fined just £16,700 after their fans racially abused Manchester City striker Mario Balotelli earlier in the year.