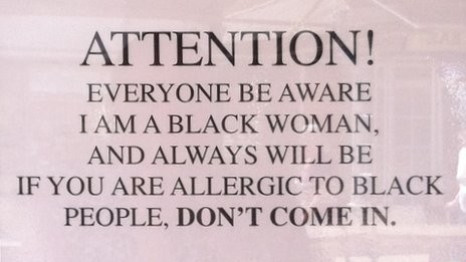 A café owner has taken the drastic step of placing a warning sign in the window because she is sick of dealing with racist customers in northern England.
Martha-Renée Kolleh is completely fed up with people turning heel and walking out of her Yeanon Café when they realise that she is black.
Being repeatedly snubbed in a string of incidents of casual racism means she is now spelling it out to bigoted residents in Ossett, West Yorkshire.
A sign emblazoned with the word "Attention!" reads: "Everyone be aware I am a black woman, and always will be... If you are allergic to black people, don't come in."
The final clause is highlighted in bold to warn off customers who would flee the premises rather than be in the same room as Kolleh.
Kolleh, who studied at the University of Liberia, in Africa, told BBC Radio Leeds: "I put [the sign] there because of the way people treat me in Ossett.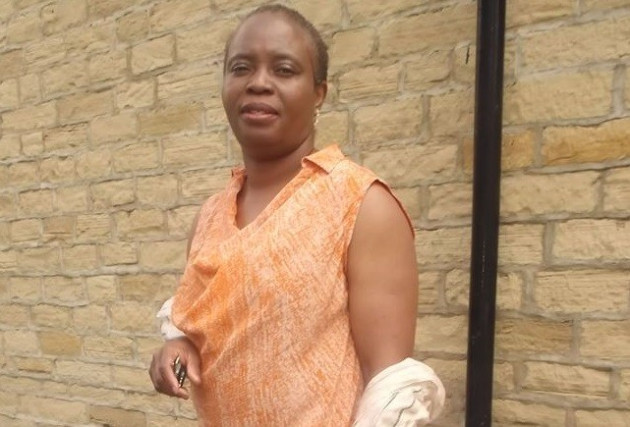 "They just open the door of my cafe and once they take a look at me they walk out."
She hopes the sign will prevent further awkward encounters at the café.
"When they open the door they will expect to see a black face," she said.
The menu at Yeanon Café comprises Caribbean and African food alongside British staples - all "quality wholesome meals" insists Kolleh.
In the town of Ossett, which has a 89.9% white population, it seems such variety is too impossibly exotic to tolerate for some residents.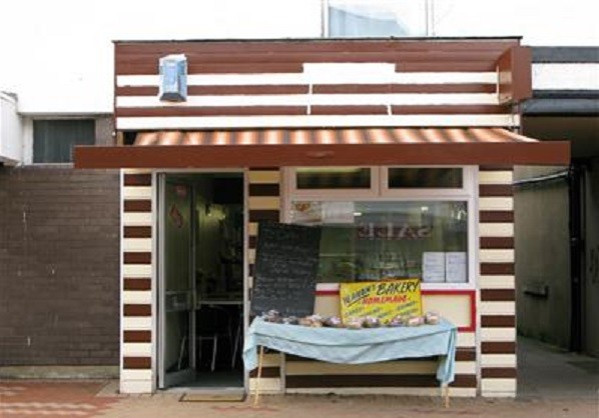 "Some people find it amusing, they were laughing and said 'oh yes it's about time you put that up', so I think they all realise what's going on here," she said.
"And some others just read it and walk away. I've heard one or two swear words as well regarding the notice."
A Wakefield council spokesman said it was the first the authority had heard of a racism problem in Ossett.
The spokesman told the BBC: "I would urge the business involved to get in touch with us as soon as possible."