'Radicalise me babe x': Gay Isis jihadi exchanged flirty texts with UK helpers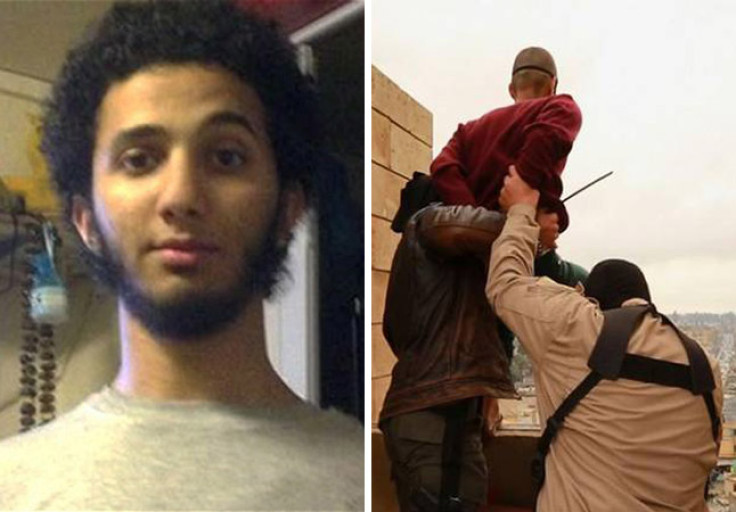 Islamic State (Isis) jihadi Aseel Muthana, 19, sent flirtatious messages to male friends in the UK who helped him flee to Syria, calling them "babe", "cutie" and "darling".
He would sign off his messages with kisses, heart symbols and declarations of love, and was even said to have developed an "intense friendship" with another man, who at one point told him to "radicalise me babe". Muthana's identity was protected during the initial stages of a trial into the three Islamists who helped him reach Syria, with officials fearing for his safety.
Homosexuality is strictly forbidden by Daesh (IS) leaders, with sadistic punishments including being thrown off the top of tall buildings or stoning to death. At a pre-trial briefing, reported in The Times, former assistant chief constable of South Wales Nikki Holland said: "Everyone is entitled to police protection. It doesn't stop at the border, even a terrorist."
She added: "He has a right to life. We don't put anything out that could impact on his human rights because we could be liable for that."
The trial involved three Islamists accused of helping Muthana reach Syria from Cardiff to join his older brother, who was seen as Jihadi John's right-hand-man. Forhad Rahman from Cirencester, Adeel Ulhaq from Sutton-in-Ashfield, and Cardiff convert Kristen Brekke were all found guilty of helping Muthana get to Syria in February 2014 when he was 17. They received sentences totalling more than 15 years on 9 February.
The court was shown flirty Whatsapp messages between Muthana and Rahman in which they called each other "babe" and "honey". Annabel Darlow QC, for the prosecution, said the pair developed an "intense friendship". In one exchange, Muthana urged Rahman to leave with him and asked if he wanted to go to a football match. He went on to say, "let me talk you into it". Rahman replied: "Radicalise me babe x."
Prosecutor Daniel Pawson-Pounds said the chats revealed "an emotional closeness between Rahman and Muthana". He added: "There can be no doubt that these young men rapidly became close friends who expressed themselves to each other in affectionate terms."
Language in the messages left their "sexuality open to interpretation", the court heard, after Rahman described Cardiff man Muthana as a "Welsh cutie". There is no evidence of physical relations between the two and it could not be ascertained whether Muthana was gay or not.
The court was also shown a farcical video reminiscent of the Chris Morris spoof Four Lions in which Muthana and Brekke filmed themselves on a hill above Cardiff, brandishing fake guns and singing the theme to Rocky. At one point they point to smoke rising from a factory and imagine it's a checkpoint they've just blown up. Muthana says: "Are you depressed? Are you stressed? Do you have no friends? Then come join us at Cardiff Hill, aka Asda Hill [so-called because it is close to a branch of the supermarket]. This is the fake jihadi life."
Muthana has not been heard from since he left for Syria. His older brother is Nasser Muthana, seen in several IS videos – including one in which he beheaded a Syrian soldier as he stands next to Jihadi John.
© Copyright IBTimes 2023. All rights reserved.