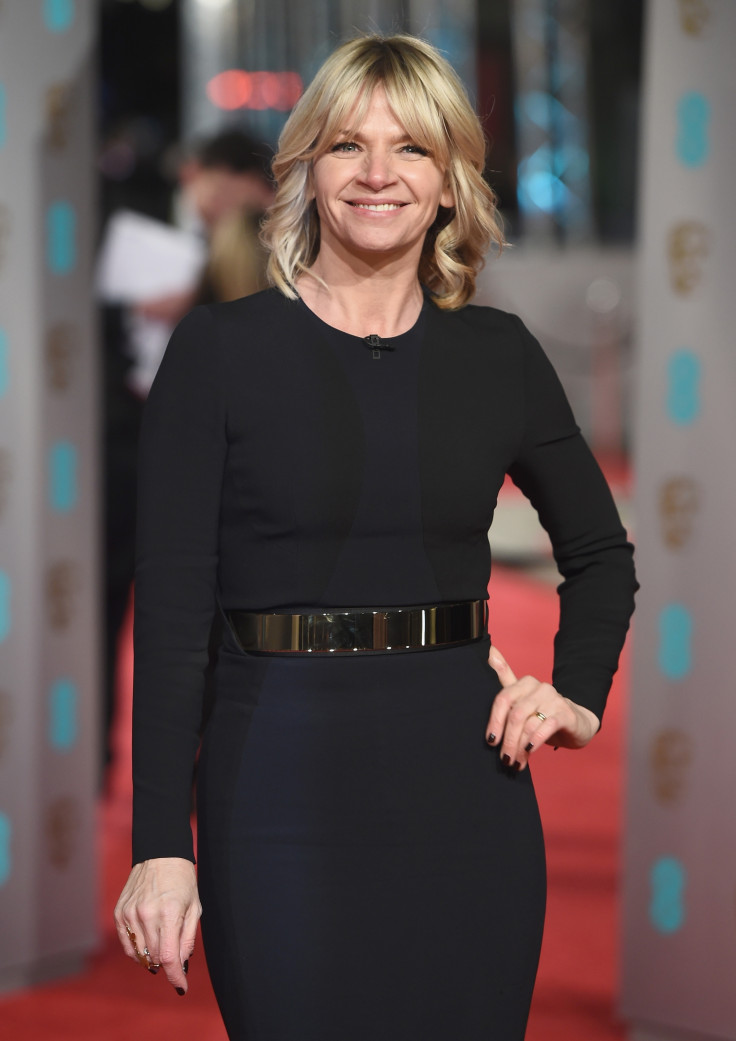 Zoe Ball made a return to radio today just weeks after the death of her boyfriend. Antiques Roadshow cameraman, Billy Yates, 40, was found hanged at his flat in Putney on 5 May.
Dedicating a song to him the DJ said the past four weeks had been "pretty tough".
"So glad to be back here at Radio 2 - if a little wobbly - bear with me today," she said as she opened the show.
Addressing her loss she explained: "As most of you know I've been away for the past four weeks - been a pretty tough time actually, having lost my dear, dear boyfriend, Billy.
"I would really like to thank the ever-gorgeous ladies Kate Thornton, Suzi Perry and Melanie C, for holding the fort so brilliantly whilst I was away, everyone at the BBC and all my friends for all their support and Billy's dear family, his brilliant friends, [and] my family.
"I would really like to thank you, the listeners, for all your kind thoughts and for reaching out with love. Especially many of you who've experienced your own loss and grief in similar circumstances.
"Your messages have meant the world to us all, so, I send you all love from the bottom of my heart."
Dedicating the Frank Wilson track 'Do I Love You (Indeed I do)' to him she added: "Now, Billy was a truly special chap and the things he loved to do were that he loved to make everybody laugh, he loved to love and he loved to dance, so Billy Will 'Yates-Face' - this one's for you, angel."
The host of BBC2 spin-off show Strictly Come Dancing: It Takes Two Ball was previously married to DJ and musician Norman Cook – also known as Fatboy Slim – between 1999 until 2003. They have two children from the marriage, a son and a daughter and their relationship continued until 2016.
She was said to have found happiness again with Yates after her break-up last September.
Mail Online reports that according to sources Yates had been under pressure after falling victim to a fraudster and had been suffering with depression.