Radiohead bassist Colin Greenwood has indicated the band will regroup by the end of this year to work on a new album.
Speaking to BBC 6Music, Greenwood said: "We're taking some time out whilst people are doing some other stuff, doing their own things, and the plan is to get back together again at the end of the summer."
Presently on a nine-month hiatus, Radiohead released their eighth studio record "The King of Limbs" in February 2011. They began their world tour around a year later but the tour was struck by tragedy in June when Scott Johnson, a Radiohead drum technician, was killed in a stage collapse at Toronto's Downsview Park.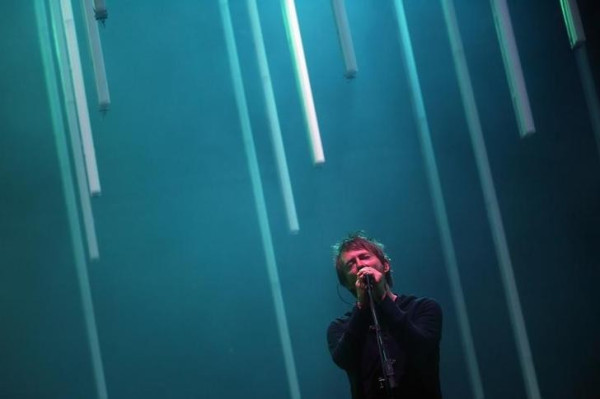 Radiohead have sold more than 30 million copies worldwide and as much as fans will be looking forward to the ninth album, they will know Radiohead has often surprised them by releasing unexpected singles. The group have already recorded at least one song (at Jack White's Nashville studio).
King of Limbs was nominated for five Grammy Awards last year, including that for Best Alternative Music Album. It peaked at seventh in the UK album charts.
Meanwhile, frontman Thom Yorke has been working with a side project - Atoms for Peace - and the group will release the first album - Amok - on 25 February. Spin has already said that "Amok" is one of the 50 albums you have to hear this season. Atoms of Peace consists of Yorke, Red Hot Chilli Pepper bassist Flea, Radiohead producer Nigel Godrich, Joey Waronker of REM and Mauro Refusco. The group has already released demo versions on YouTube and Amok will be available at stores via XL Recordings.
For Radiohead fans who can't wait to get the new album, check out a short video of Yorke's solos