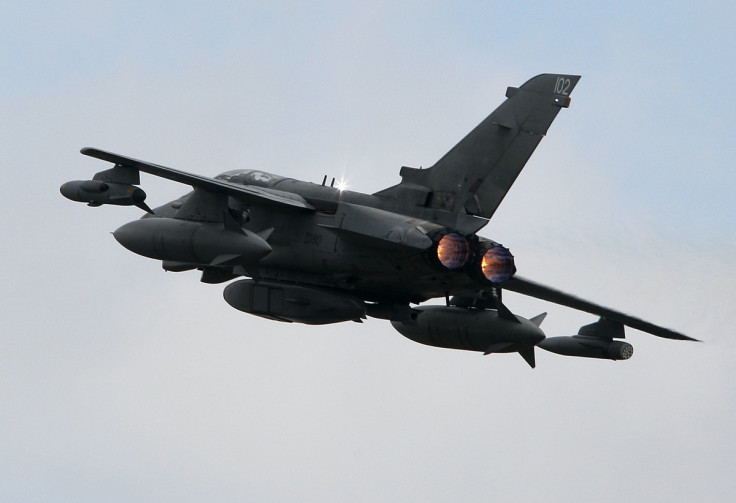 An RAF Tornado pilot who had been given the wrong coordinates "did not see" a microlight as they came within 300ft of a high speed crash, a report has found. The combat aircraft flew directly underneath the ultralight blade flying wing during a low level training mission in October 2015.
The Tornado GR4 was flying at almost 500mph near Nottinghamshire's Headon Airfield, according to a report by UK Airprox Board, which investigates near misses and makes recommendations to avoid them in the future.
"They did not see the microlight at the time of the incident," the report said, adding that reviews of the plane's head up display and infra-red equipment did not give a "thermal clue" to the microlight's presence. The pilot of the microlight, who reported the incident told them "there was no time to take avoiding action," they said, adding that the Tornado overflew the airfield at 500ft.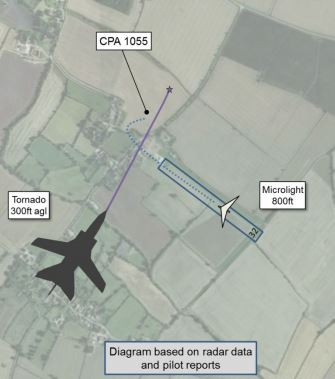 However they noted that "the microlight and Tornado pilots shared an equal responsibility for collision avoidance and not to operate in such proximity to other aircraft as to create a collision hazard."
A safety investigation conducted by the Tornado pilot's RAF unit had found that the coordinates given to the pilot placed the airfield about 0.5 nautical miles to the north, north-west of its depicted location, the report said.
This had contributed to it flying closer to the airfield than the pilot planned, it added.
The RAF's "thorough and detailed unit safety inquiry" had "identified remedial actions, and was being used as a learning tool within the fast-jet community," it said.
The report nonetheless noted that even if the Tornado pilot's coordinated had been correct, they were "threading the gap very finely between these airfields".
Although his planned route would have taken him clear of Headon Airfield "he had left very little margin for error and would have been wiser to have allow himself much more room to manoeuvre," it said.