Rafa Nadal has won a record eighth Grand Slam title against fellow Spaniard David Ferrer in the French Open championships at Roland Garros on Sunday 9 June.
Their biggest fans were cheering the tennis players from the stands - Nadal's girlfriend Maria Francisca Perello - and Marta Tornel, Ferrer's long-term partner.
As the saying goes, behind every great man there's a great woman, and these two Spaniards will looking at their partners for inspiration at break point or on losing a set.
For the ladies, it might also be the case of "behind every great man is a woman rolling her eyes", as Jim Carrey once said, when Nadal or Ferrer miss the baseline.
Maria Francisca Perello has been Rafael Nadal's girlfriend for over seven years, having met the tennis ace in the small town where they both grew up.
Despite Nadal's privileged lifestyle and enormous wealth - he has already earned more than £42 million in prize money so far - when not competing in tournaments, he stays close to his Mallorcan home with Perello.
Not much is known about Perello, who eschews the limelight, though she is believed to work full-time for a Mallorcan insurance company. Unlike many other tennis wives or wags, Perello doesn't accompany Nadal to every tournament on the circuit.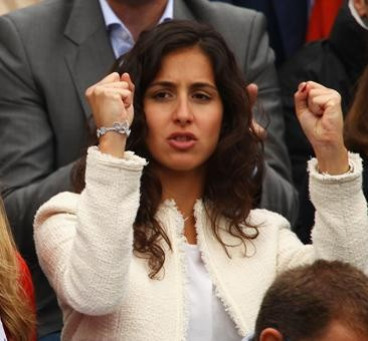 "Travelling together everywhere, even if I could, would not be good either for him or for me," she says.
"He needs his space when he is competing, and just the idea of me hanging around waiting on his needs all day wears me out. It would asphyxiate me."
A close friend says the couple like to keep a low profile. "They are not at all interested in a celebrity lifestyle. They get together when the tournaments are over. That's how Raf winds down."
Ferrer was introduced to his long-term girlfriend Marta Tornel by the tennis player's coach Javier Piles, whose wife is a close friend of Tornel.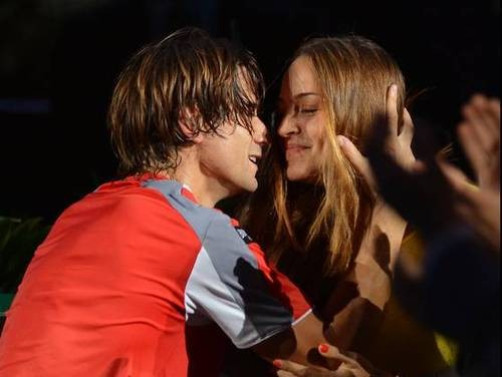 Away from the tennis circuit, Tornel works at her family's opticians shop in her hometown of Benifaió. She has a degree in optometry, so no doubt she'll be keeping focused on Ferrer's movement around the court.
When she does follow Ferrer to tournaments, Tornel very rarely makes public appearances or talks to the press. She did, however, appear in front of the cameras to support Ferrer at the ATP Masters 1000.
The couple seem set to last the distance, with Ferrer once referring to his girlfriend as "his future wife" in a media interview after a tournament in Valencia.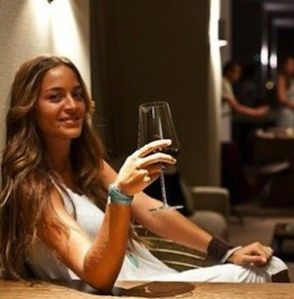 Tornel also supports Ferrer by tweeting about his triumphs on the tennis court. In one of her latest, she said, "What a joy to enjoy a day like today! Congratulations David".
Rafa Nadal and Maria Francisca Perello enjoy a beach holiday in the video below.