Former Ultimate Fighting Championship (UFC) lightweight champion Rafael dos Anjos has revealed that he has no interest in fighting superstar Conor McGregor and is only focused on reclaiming his belt back. The Brazilian was expected to fight Irishman McGregor at the UFC 196 event for his second defence of the lightweight belt but had to pull out of the fight after bruising his foot during training.
"I wasn't disappointed just because of the pay day, I got disappointed because I didn't fight due to injury. That was the first time this happen on my career. Fighting McGregor is not my goal, my goal is to get my belt back. If he has the title and don't want to hide it like he's doing with the 145-pound title, I'll be ready to take it back", said dos Anjos as quoted by Yahoo Sports.
Dos Anjos, who lost his title to Eddie Alvarez at UFC Fight Night 90 in the first round, has experienced the fame that comes with being a champion and has claimed losing the title has taught him life lessons both inside and outside of the Octagon.
"I learned how people treat you when you have the belt and how they treat you when you don't have it. From now on, I will keep the right people in my friendship circle."
The Brazilian is scheduled to face American fighter Tony Ferguson at The Ultimate Fighter Latin America 3 Finale in on 5 November, 2016 and knows that he will be facing a tough opponent. Ferguson is currently ranked number two in the division after eight straight wins, while dos Anjos is at number two.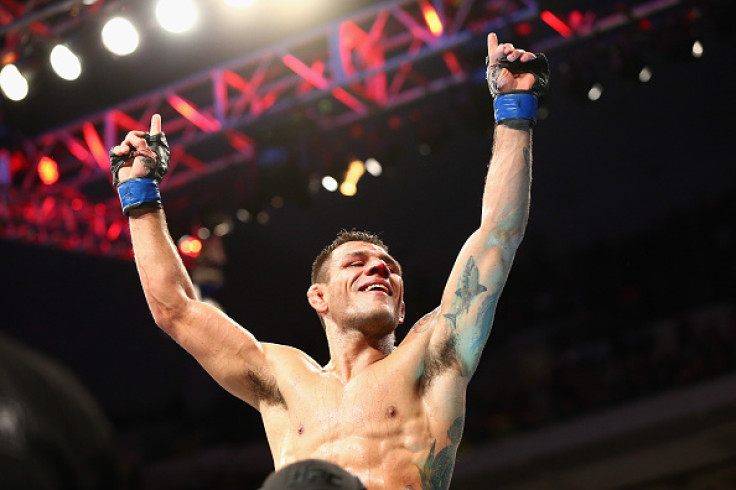 "He's (Ferguson) is a very well rounded fighter. He's coming of eight fight win streak. It will be a good match. I think whoever wins the fight deserves a title shot", the Brazilian added.