Former Ultimate Fighting Championship (UFC) lightweight champion Rafael dos Anjos has taken a swipe at Conor McGregor saying that Nate Diaz should have won at UFC 202 and alleged that the judges had got it wrong. The Irishman, who is arguably the biggest superstar in the UFC, beat Diaz in a rematch of UFC 200 via a majority decision at the T-Mobile Arena in Las Vegas.
Dos Anjos who has beaten Diaz in the past, was not too impressed by what many called the best fight in UFC history. He felt that the fight was sloppy and that Diaz had the edge over McGregor in the three rounds.
"I think most of the people watched Mixed Martial Arts (MMA) for the first time that day and they think that was, I just saw two sloppy guys after the second round. The fight got so sloppy, and I didn't see the best fight of all times at all, but it is what it is", Dos Anjos said as quoted by MMAFighting.
"The first round was good. Conor dropped Nate a couple of times, but then I didn't see like 'Wow what an exciting fight.' I didn't see that way. I've watched better fights before."
The Brazilian, who has a 14-6 win loss record in UFC and suffered his first defeat in three years in July after losing via knockout in the first round to Eddie Alvarez, believes that the American is a much better fighter than McGregor. The Irishman, he feels, will lose to Alvarez due to his opponent having a better skill set.
"Eddie has more weapons than Conor. He has grappling, has better wrestling than Nate. Everybody saw that Nate is a tough guy, he has a big heart, but Nate is kind of limited. He has good boxing and a good ground game but he doesn't have takedowns, he doesn't have kicks, so this can make the fight harder for him. Eddie has good wrestling, good boxing, he kicks too, so I think Eddie can give Conor a hard time," the Brazilian added.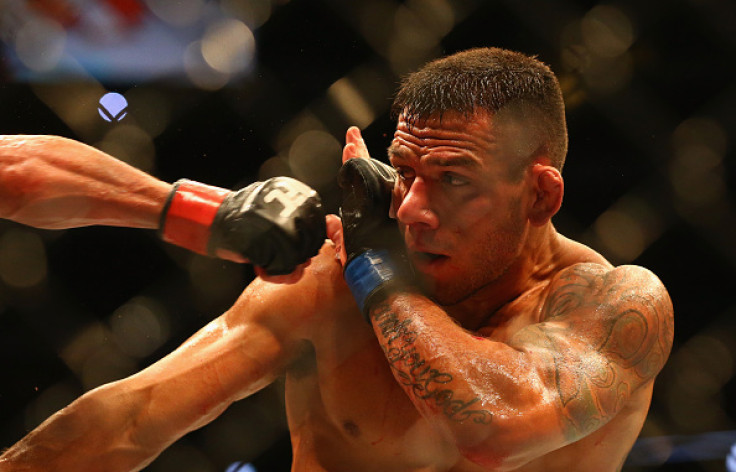 Dos Anjos will next be seen in action at the Ultimate Fighter Latin America 3 Finale which will take place on 5 November 2016. The will fight Tony Ferguson at the event.