Islamic State (Isis) has punished eight civilians in Syria's Deir Ezzor province for breaking the Ramadan fast by crucifying them, according to a monitoring group.
The UK-based Syrian Observatory for Human Rights reported that the men, including two children, will be crucified in the city of al-Mayadin for one day and subjected to 70 lashes.
The barbaric punishment is being used by IS for eating during Ramadan, as well as other offences.
The jihadist group has also used crucifixion as a form capital punishment in retaliation for a wave of assassinations targeting their fighters. In January, IS executed 17 young men in 48 hours "to send a message to all their opponents after recent assassinations of 12 Syrian, Iraqi and Algerian jihadists".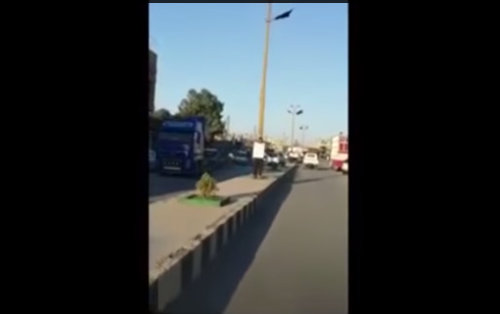 It is also not the first time that the jihadist group have inflicted the humiliating crucifixion on civilians in Mayadin. Last month two children were "suspended from a crossbar" near the IS police headquarters for being caught eating with no religious justification.
The development comes also a few days after a video filmed undercover in Fallujah, Iraq, shows people accused of breaking the Ramadan fast crucified in the IS-held city.
The footage, filmed from a car as it drives down a busy boulevard in Fallujah, shows the men tied to lamp posts with signs hanging from their necks which explain their alleged crimes. On top of each lamp post is a black flag, which is similar to the one used by the jihadist group. Pedestrians are seen walking up and down the streets, and past the crucified people.
In February, the United Nations Committee on the Rights of the Child reported several cases of children being crucified and buried alive, as well as being sold as sex slaves.