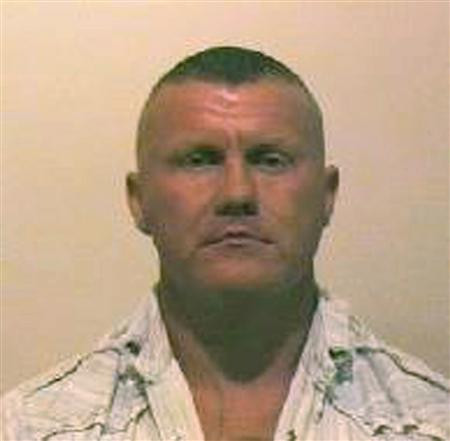 Raoul Moat, the gunman who has been on the run from police for almost a week has died after shooting himself, following a six-hour stand off with the police, which lasted into the early hours of this morning.
Mr Moat, 37, was wanted for the shooting of his ex-girlfriend, her new boyfriend, who was killed, and a police officer. Mr Moat had only just been released from prison when he committed the crimes.
Yesterday evening he was spotted at around 19:00 and was cornered by police in a field by the river Coquet in the town of Rothbury, Northumberland. Armed police surrounded Mr Moat and set up a 10 mile exclusion area in order to protect the public.
For six hours the police tried to negotiate with the gunman as weather conditions deteriorated, all the while with Mr Moat holding a gun to his own neck. In the end however Mr Moat refused to be taken in by the police and shot himself at around 01:15.
He was then rushed to Newcastle General Hospital but was pronounced dead at 02:20 this morning.
It has been reported that during the negotiations police attempted to reach out to Mr Moat by asking a friend of his to talk him into giving up. Some equally unconfirmed reports even state that former England footballer Paul Gascoigne offered to help, saying he knew Mr Moat.
Sue Sim, Temporary Chief Constable of Northumbria Police, said, "While the incident has been brought to a close we must be mindful of the impact it has had on many lives. Our thoughts are with the family and friends of those affected.
"I'd like to thank the public, particularly the community of Rothbury, for their continued help throughout the enquiry. This has been a difficult time for them and their support has been invaluable."