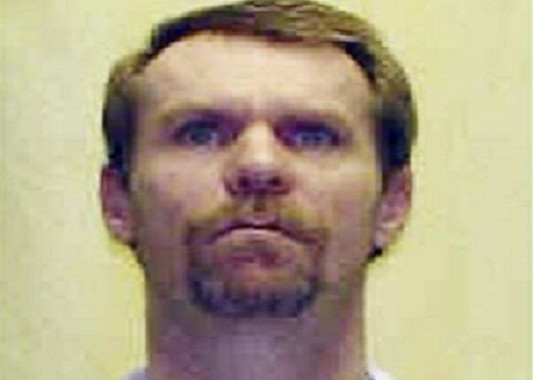 A paedophile rapist who killed a six-month-old baby by raping her has been executed.
Steve Smith, 46, claimed he did not mean to hurt victim Autumn Carter and was too drunk to realise she was being hurt by the attack in 1998.
Smith was put to death by lethal injection at an Ohio prison. The parole board called his crime "repulsive".
The aunt of his victim was there to watch him die and pumped the air with her fists when the execution was over.
Smith's daughter was present too and wept throughout. Brittney Smith, 21, said "I love you" to him through the glass. He appeared close to tears while being strapped in to the chair.
Relatives of the victim shook their heads and rolled their eyes in disapproval at the emotional outpourings of others present to see Smith die.
April's aunt Kaylee Bashline insisted that Smith deserved the death penalty. She said that Smith had had 15 years since the attack to spend with his family.
"He got all that, and what did she get? She got to be killed and put in the ground where none of us gets to see her any more. I don't find it right," she said.
Brittney Smith claimed her father was innocent of killing Autumn in the house where he lived with girlfriend in Mansfield, Ohio.
"I do not believe he did this," she said. "He raised all my cousins and my sister and he never did anything [sexually]."
Smith raped Autumn after downing 10 cans of beer, while her mother was in another room of the house. He then showed the toddler's body to his girlfriend. Autumn was rushed to hospital but pronounced dead.
He denied having anything to do with her death but was found guilty of aggravated murder and sentenced to death.
Smith appealed against the judgment as recently as last month, when he admitted to the crime but insisted he had not meant to kill Autumn. He claimed he was in a "non-lucid state" when he did it.