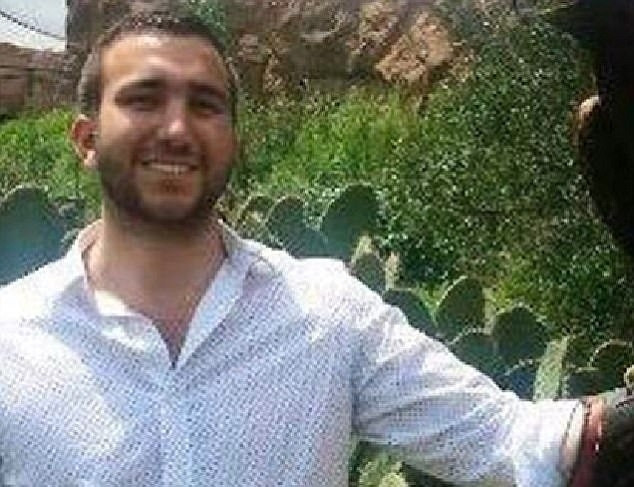 A British woman, who was sexually assaulted and stabbed, took to Facebook to call for help before overpowering her attacker and stabbing him in the chest to escape.
The unnamed woman was living with 14 other backpackers in a house-share in Chippendale, Sydney, when she was attacked on 8 March last year.
The suspect is Mexican national Francisco Quibrera Villaescusa who, after a two-day trial, has been found not guilty due to mental illness and remanded to a secure mental health facility.
Prosecutor Katharine Jeffreys said that despite only speaking to the alleged attacker just a few times, the then 23-year-old heard the man screaming: "I have to have sex with you, you must have sex with me" as he allegedly sexually assaulted her.
The Downing Centre District Court, according to news.com.au, heard how Villaescusa allegedly cut her hand open, before holding her down and masturbating.
"He cut my left hand between my thumb and first finger. It felt like he'd sliced me, the blood was pouring out," the woman told police according to Sunshinecoast Daily.
"The knife was a very large kitchen knife with a black handle and a very wide blade. He was pulling my hair with such force, he was basically throwing me onto his bed by swinging me by the hair. By this time my hand was pouring with blood."
Despite the horrific attack the victim still had the presence of mind to send a Facebook message to other housemates after escaping her attacker.
In her Facebook message she wrote: "Raped me...Been stabbed...Guys..call an ambulance..idk number... Plz...Need police...Hurry. Been stabbed in hand" [sic] as she did not know the number for emergency services.
The young woman told police she managed to flee to the bedroom of another housemate, a French man named Leon Bajard.
The attacker tried to break into the room but ended up stabbing the wood with the knife and heard screaming: "I have to have sex with her or I have to kill her".
The court heard how the attacker made his way into the room where Bajard fought with him and he stabbed the woman three times.
The woman was stabbed in the face, neck and elsewhere before she stabbed the attacker in the chest. Villaescusa was arrested and taken to hospital and treated for psychosis, the Daily Mail reported.
Villaescusa denied charges of sexual assault, reckless wounding, indecent assault, assault occasioning actual bodily harm and attempted murder, on the grounds that he was mentally impaired at the time.