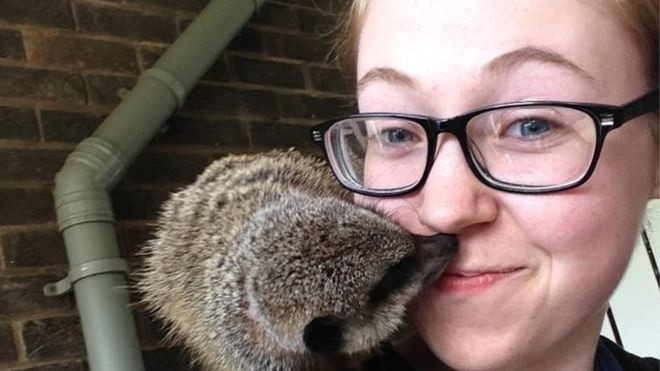 A man has appeared in court to admit the murder of a student "with sexual motivation" whose body was found dumped in a wheat field.
A-level student Ellen Higginbottom failed to return home from Winstanley College in Orrell, near Wigan, on 16 June this year.
The 18-year-old's body was found the next day near a local beauty spot with a postmortem examination confirming she had died from multiple neck wounds.
On Monday (4 September) Mark Buckley pleaded guilty at Manchester Crown Court to the murder of student Higginbottom at the Orrell Water Park. The 51-year-old will be sentenced on Thursday (14 September).
Buckley, of New Hall Lane, Preston, showed no emotion in court as he entered a guilty plea.
Neil Fryman, prosecuting, told the hearing according to the Daily Mail: "There was a sexual motivation for this offence and also it was pre-meditated."
The psychology student was reported missing by her family when she didn't return home from college which they described as "extremely out of character".
Although further details surrounding the case were not given in court it was stated that Buckley attacked the teenager then took her laptop and mobile phone.
Buckley was one of four people taken into police custody after the student's body with David Steele, 47, of Billinge, Merseyside, appeared alongside Buckley.
Steele was charged with perverting the course of justice and handling stolen goods and will next appear in court on 6 October.
Dean Speakman and his partner Vicki Calland, also from Billinge, each pleaded guilty to a single charge of perverting the course of justice and handling stolen goods.
They admitted handling the mobile phone, laptop and other property belonging to Higginbottom before they destroyed the items. Speakman and Calland will also appear in court on 14 September.
The teenager's boyfriend Ryan Warren said after she died: "Ellen, the past two years of knowing you have been the best years of my life. I am so incredibly honoured to have been such a big part in your life.
"Thank you for everything you have and did for me, even the little things like coming to find me when I was studying or bringing sweets to help study, or even the countless hours we just spent cuddling thinking about what we will do in the future."