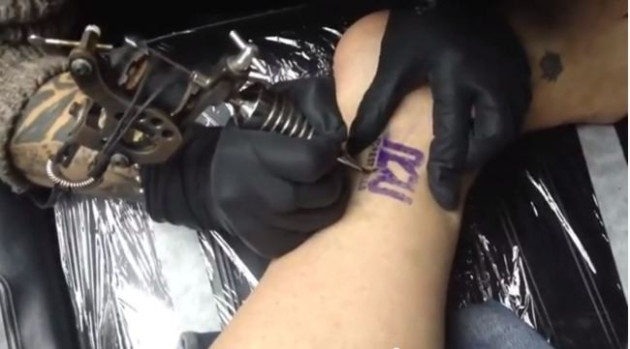 An American real estate agency is offering a quick, if not painless, way to make some money. Rapid Realty employees were offered a 15% wage increase if they agreed to a tattoo of the company logo.
So far, 40 staff have taken up the offer and been inked with the company's green and black logo.
There were apparently no size or anatomical positions for the tatoos to be placed on staff bodies. For instance, Brooke Koropatnick told CBS New York that she got hers behind the ear.
Employees who agreed to get inked said receiving a substantially larger paycheck was motivation enough to get a tattoo. In a video, Brooklyn-based broker Adam Altman said the ink would be a reminder to work harder.
"I don't see myself going anywhere, and if I have it on my arm, it'll force me to keep going and working hard," Altman said.
"I think it's a good opportunity to show commitment to a company that makes going to work fun every day," added Robert Trezza.
Fellow employee Joseph Tighe added: "My wife was a little concerned but I said, you know what, it was the best commitment I could think of."
The idea came when another loyal staff member rang up the boss to tell him he was getting a permanent work memento.
Each Rapid Realty tattoo costs around $300 (£195) but there is no word on whether extra money is on offer for more than one tattoo.
Owner of the company Anthony Lolli says workers were willing to be tattooed because they were "passionate about the brand".
The CEO put the policy in place 18 months ago after one employee got the tattoo to prove his loyalty to the company.
However, Lolli has yet to get a company tattoo himself but says he plans to eventually.