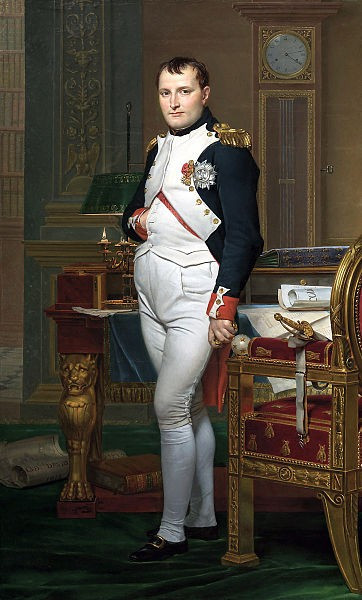 A rare letter written by Napoleon Bonaparte while being held by the British in the remote island of Saint Helena sold for a staggering £264,000, over five times the estimated price.
The letter sold by auction house Osenat in Fontainebleau was reportedly an illuminating letter providing a unique insight into the mind of the French emperor.
The letter was written in the year 1816 in English when he was learning the language during his exile. The Battle of Waterloo where Napolean was defeated was fought in 1815 where the French emperor lost against the combined armies of the Seventh Coalition, an Anglo-Allied army under the command of the Duke of Wellington combined with a Prussian army under the command of Gebhard von Blucher.
After much bidding, the letter was finally bought by the French Museum of Letters and Manuscripts in Paris.
The BBC reported that the one-page letter, dated 9 March 1816, is addressed to Napoleon's companion in exile Emmanuel, the Comte de las Cases, who had been teaching him English. In it, he refers to a ship due to dock in St Helena within seven days, bringing news from Europe. However, it is littered with errors, for instance: "He shall land above seven day a ship from Europe that we shall give account from anything who this shall have been even to day of first january thousand eight hundred sixteen."
The very selling price which was around five times more than the estimated price points out that the document's historic value is incomparable.
As per reports, it indicates that the letter is a rare proof that Napoleon, who famously dismissed England as a "nation of shopkeepers," learned to speak the language of Shakespeare late in life.
According to the Associated Press, the auction house's president, Jean-Pierre Osenat, said Napoleon's English lessons were "very noble, respectful."
"He really had a great admiration for England, the rules and history. The English have the wrong idea: Napoleon didn't hate them, he was just a military man, and the French interests were different to the English," AP quoted Osenat saying.