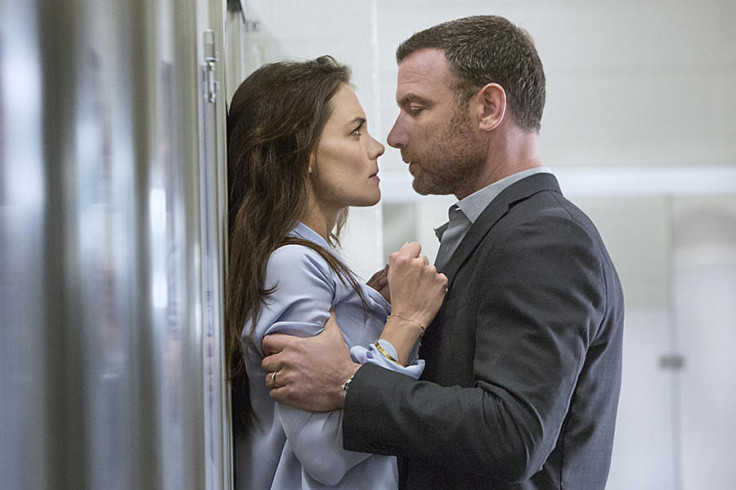 Ray Donovan season 3 returns with its third season on 12 July at 9pm ET/PT on Showtime.
The premiere episode is titled The Kalamazoo, where Katie Holmes guest stars as Paige.
Click here to watch the premiere episode online on Showtime's website.
The official plot summary for episode 1 reads:
Ray is adrift from his family, estranged from Ezra, and his latest celebrity client is a nobody with tawdry sense. But after he's called to the funeral of a close friend. A wealthy family enlists Ray their kidnapped son. And he finds himself enmeshed with an entirely new class of people. Meanwhile, a retired Mickey stumbles upon a new enterprise. Unforgiven by Ray and rejected by Bridget, Abby encounters a new friend on the streets of Los Angeles. Running the fite club has given Bunchy confidence in certain arenas, but when it comes to collecting membership dues from an intimidating troupe of luchadores, he loses his nerve.
The first trailer for season 3 of Showtime's hit drama finds Ray as the Boston thug-turned-Hollywood fixer trying to rebuild his empire.
The trailer introduces special guest star Katie Holmes as Paige, who is a tough, stylish businesswoman and the daughter of billionaire Andrew Finney played by Ian McShane.
The trailer announces that "a good family business is not the same thing as a good family".
According to a TV Guide report, the show is saying goodbye to a significant character in episode 1 of season 3.
"Someone very close to him [Ray] dies just moments into the Season 3 opener. And while Ray, as usual, never lets the pain truly show, in fact, he basically avoids seeing his wife and kids, who want to help him reckon with his feelings," says the report.
So, who do you think will die in The Kalamazoo? Guess we'll have to wait and watch, until then watch the official trailer of season 3 below.