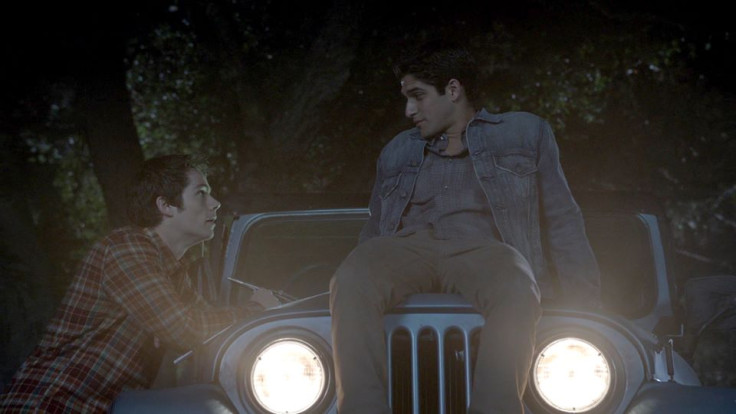 Teen Wolf season 5's panel at the 2015 San Diego Comic-Con on Thursday, 9 July, announced that the show has been renewed for season 6 by MTV.
The panel, including actors Tyler Posey, Dylan O'Brien, Holland Roden, Shelley Hennig, Dylan Sprayberry and Cody Christian and showrunner Jeff Davis also shared what is in store at Beacon Hills.
Fans of Scott (Tyler Posey) and Stiles' (Dylan O'Brien) bromance will be in for some bitter disappointment in the upcoming episodes.
"Something happens in episode five in the beginning of the episode that causes a rift between Scott and Stiles and threatens their relationship," Davis said at the convention. "It's something that Theo (Cody Christian) uses. You'll see these two possibly headed for a breakup."
Dylan Sprayberry who plays Liam teased, "There will be some conflict of Scott and I."
Tyler Posey also teased that Scott's days as the pack's alpha may come to an end as things are "falling apart".
"Scott feels like he can't handle his own pack," Posey shared. "Scott's pack is falling apart around him. He can't figure out what it is and why and I think he is dealing with the idea that somebody can handle the pack or be a better Alpha than he can."
Meanwhile, showrunner Davis promised that "there will be more ass-kicking to come".
MTV released a new trailer for the rest of season 5, which hints at a fall out between Scott and Stiles's bromance, Kira is shown attacking Scott and Lydia is being put under by the Dread Doctors.
The trailer also gives us more information about the Dread Doctors and their evil plan. It seems like the mad medical personnel are familiar with the town and they are more sinister than imagined.
Previously Davis told E! News, "I would call it a season of dread. And that's why our villains are called the Dread Doctors."
"These are our only villains that carry on to the next season," star Tyler Posey revealed. "They have another [season], they will carry on because they will evolve," he added.
Season 5 is gearing up to be the show's scariest of all and Davis teased that "terrible things will happen to the characters" in the upcoming episodes.
Episode 4 of Teen Wolf season 5 is titled Condition Terminal, which will air this Monday, 13 July at 10pm.
According to the official synopsis, "Stilinski (Dylan O'Brien) tries to track down a fugitive. Liam (Dylan Sprayberry,) tries to play wingman to Mason (Khylin Rhambo) at a nightclub."
In episode 3, we saw Tracy killing her father and her psychiatrist. Later, Tracy is revealed to be a Kanima with Kitsune powers. She tries to escape, but gets killed by the Doctors.
In Condition Terminal we may find Stiles take the task of hunting down a fugitive. Will he succeed or not remains to be seen, but the ending scene of episode 3, suggests that Stiles could be chasing Donovan, who may now be taken by Dread Doctors for their new creation.
Teen Wolf airs Mondays at 10pm on MTV .