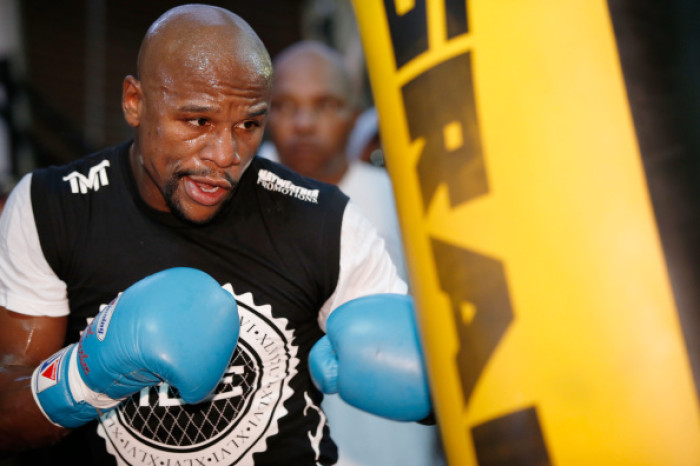 Ray Rice was been unfairly treated by the NFL after video footage emerged of him assualting his wife, claimed Floyd Mayweather Jr.
Rice was fired from the Baltimore Ravens in the wake of severe public ire after leaked CCTV footage showed the running back knocking then-fiancée Janay Rice (née Palmer) unconscious in a casino lift before dragging her prone body along the ground.
The 27-year-old was banned for two matches when a shorter version of the video was published in July but has now been sacked by the Ravens and suspended indefinitely from playing in the NFL.
According to world champion boxer Mayweather, who faces battery charges from ex-fiancée Shantel Jackson, Rice's punishment should have stood at the two-game suspension.
"I think there's a lot worse things that go on in other people's households, also," Mayweather said. "It's just not caught on video, if that's safe to say."
Speaking to journalists ahead of his rematch with Marcos Maidana on Saturday 13 September, Money - as Mayweather is known - went on to refute what he claimed were false allegations about him.
"Like I've said in the past, no bumps, no bruises, no nothing," Mayweather said.
"With OJ [Simpson] and Nicole [Brown Simpson], you seen pictures. With Chris Brown and Rihanna, you seen pictures. With [Chad] Ochocinco and Evelyn [Lozada], you seen pictures. You guys have yet to see any pictures of a battered woman, a woman who says she was kicked and beaten [by Mayweather]."