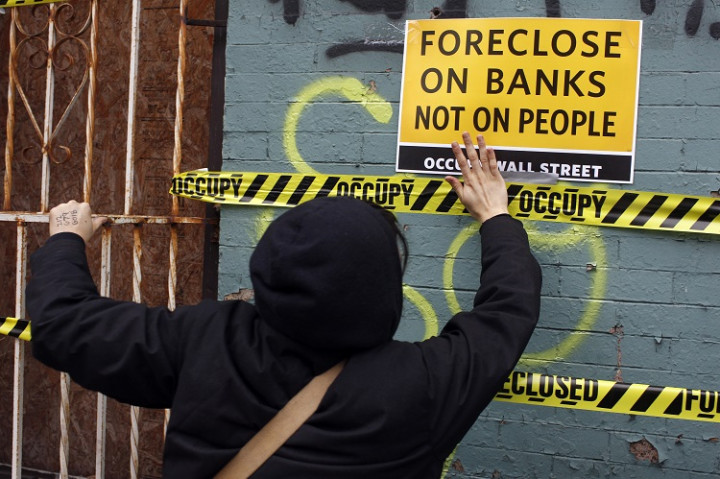 The Royal Bank of Scotland is the latest in a long line of financials to stump millions of dollars in fines or settlements over the sale of mortgage-related products that were blamed for the financial crisis.
US regulator, the Federal Housing Finance Agency (FHFA), confirmed that RBS has agreed to pay $99.5m (£58m, €73m) to settle claims that it sold a raft of mortgage back deals to Freddie Mac between 2005 and 2007, which later financially crippled the government group.
The deal will mark the 15th settlement for the FHFA, which oversees both government-controlled mortgage companies as conservator, and has resulted in around $16.1bn in recovered funds for the collapsed government backed mortgage groups.
It has already settled with Barclays, Citi, JPMorgan, Morgan Stanley and Deutsche Bank.
Mortgage-backed securities were sold in the run up to the 2008 financial crisis and have been a headache for a number of international banks.
Investors in the securities sued banks after the value of the securities plunged significantly during the crisis.
In November 2013, JPM pledged to pay the largest ever amount by a public company to settle lawsuits with regulators, after the bank admitted wrongdoing in selling poor-quality mortgage-backed securities to state-controlled firms.
JPM said it will pay the $13bn fine to the government, in order to settle claims that it misrepresented the quality of its mortgage assets in the lead up to the financial crisis.
The deal includes a $4bn relief package with US Department of Housing and Urban Development, and a $4bn settlement with the FHFA.
However, the US Department of Justice said that the settlement does not clear JPM or its employees from any possible criminal charges.
The case is FHFA v. Ally Financial Inc et al, U.S. District Court, Southern District of New York, No. 11-07010.