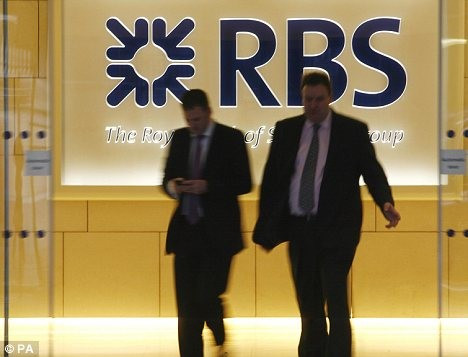 A senior Royal Bank of Scotland executive has appeared in court in Moscow to face charges of defrauding investors of £6m in an elaborate finance scam.
Vsevolod Glukhovtsev, a vice-president at the bank, was arrested at his home accused of hoodwinking investors into handing over the cash to finance a series of fictitious construction deals in Montenegro.
Prosecutors allege that the funds vanished once the transfers were made.
"Glukhovtsev has been charged with fraud," the Russian interior ministry said.
Prosecutors said that Glukhovtsev siphoned the money into bank accounts in Montenegro which he controlled. He supplied clients with bogus reports confirming their ownership of businesses or properties that.
But investors never received the dividends they were promised, while the assets they were said to own were either registered to third parties, or did not exist, the Interior Ministry said.
"According to the preliminary information alone, investigators suspect Glukhovtsev has received over 300 million roubles from private citizens and companies to purchase property and invest in construction in Montenegro," news agency Interfax reported.
Police said they have evidence that Glukhovtsev spent the sums on property, sports cars, art and jewellery.
"The collective value is many times higher than the known damages at this time," said a spokesman for Moscow police.
RBS said the fraud charges were "in no way" linked to the bank's own operations.
Five victims of the fraud have been identified by investigators, with more expected as the investigation unfolds.
Russian news outlet tvc.ru named one victim as Sergey Kardashev, the president of ABN AMRO Bank.
"I spoke to him, reassigned patents to the project. I received an initial payment, and then, somewhere around two years ago, these royalties stopped coming," Kardashev said.
"When I found out about it, it turned out that he was going to renew the patents in his name. The process was already under way and due to law enforcement, it was suspended, and to date I have not lost the patents at all."
Moscow police were broadening their inquiries to other countries after it was discovered that Glukhovtsev also holds a Ukrainian passport.
In addition to banking, he has interests in the hotel and leisure sector, including in casinos and properties on the Adriatic coast.