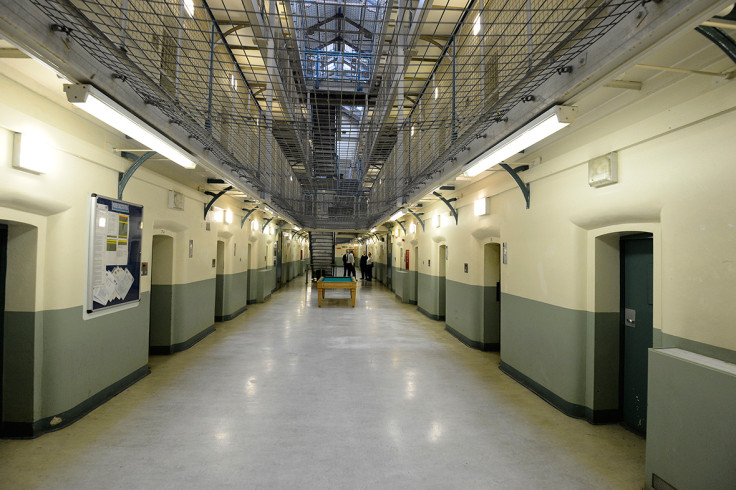 Justice Secretary Liz Truss's announcement about a proposed new act of Parliament to empower prison governors to get inmates off drugs and into jobs on release should be welcomed by those of us who choose to volunteer our time tackling re-offending rates. Her Prisons and Courts Bill, published today, comes at a time when charities and social enterprises working in this arena find themselves dispirited and demoralised.
There has been repeated changes in the rules of what they can and cannot do to effectively curb the fact that 65% of prisoners re-offend on release. I have never seen morale so low. And the cost to the state for this is huge – each new inmate being locked up costs us £43,000.
A major chunk of that cost goes into cracking down on the record high levels of violent activity in jails. There's one proven way to bring that down – by feeding inmates better. The Institute of Food, Brain and Behaviour reported on an experiment in a young offenders institute where inmates were given food capsules, some with healthy food supplements, some with placebos. Those who were fed properly committed 37% less violent activity than those on the placebos. If only for the sake of the safety of prison officers, governors should act on this. They can engage with projects like Food Behind Bars to shape new ways of making prisons less in need of the extra 2500 officers, who are now being recruited to tackle this spiralling problem.
At my Borough Market restaurant, Roast, we have, in the past, had a great relationship with Brixton Prison, taking guys working their brilliant Clink restaurant on day release to work with us. One inmate did so well that the team voted him Chef of the Year and he came to work for us full-time when his sentence was completed. Day release has now stopped at Brixton, otherwise I would undoubtedly have many more such stories to proudly share.
Businesses are increasingly willing to step up and achieve two things simultaneously; help solve a problem government cannot manage on its own while, at the same time, help solve a problem we increasingly cannot manage – which is a shortage of skilled workers capable of running and growing our businesses. In London, the hospitality sector is about 10% short of people and the figure is even higher in construction.
Bounce Back, a charity and social enterprise I chair, trains prisoners in painting and decorating, scaffolding and dry lining. Virtually every major property developer and construction company has engaged with us, been to visit our programmes and taken people on. If governors are now given more freedom, we must hope they use it to the benefit of prisoners and with the support of businesses. The quality of work our guys produce is extremely high. And the positive effect of just being at work – not just for the ex-offenders but also for their families – is profound.
Once when walking around a prison with a governor, he asked me: "How do we stop me seeing these faces again after they get out?"
The question reminded me of a TV series a few years ago, about the headmaster of a rundown school in West London with one of the lowest academic success rates in the capital – with one of the highest rates of crime. He turned the place around to become a beacon of what can be achieved with positive thinking. The first thing he did was ask every new child coming there: "Which university are we preparing you for?" Everything followed from that.
If governors asked every new inmate: "Which job are we preparing you for?" and provided the tools such as day release, businesses would step up, more projects like Bounce Bank and The Clink could emerge, offenders would have a focus on a life away from crime, and government wouldn't need to carry on forking out more and more cash to solve a problem we can all fix together.
---
Restaurateur Iqbal Wahhab OBE is the chair of Bounce Back and mentors ex-offenders wishing to start up their own businesses.
---