Princess Diana wrote a heartbreaking letter just months before her death in 1997, revealing how she could not wait to get started on a new chapter following her messy divorce from Prince Charles.
The late Princess of Wales – who died in a car accident in Paris aged 36 – sent a moving handwritten letter to charity worker Simon Barnes on 21 December, 1996. It detailed how the royal was more than ready to bid farewell to the tumultuous year she had endured.
Diana's divorce to Charles was finalised in August 1996 after they announced their separation in 1992.
The letter – which is set to be auctioned by Boston-based RR Auction at an estimated £1,500 ($1,900)– is signed off with "Diana X" on Kensington Palace stationery. It shows how the mother-of-two was thinking of others.
In neat writing in black pen, the letter reads: "Dear Simon, Thank you so much for thinking of me at Christmas time — After all the changes that have taken place this year it's marvellous of you to be so thoughtful.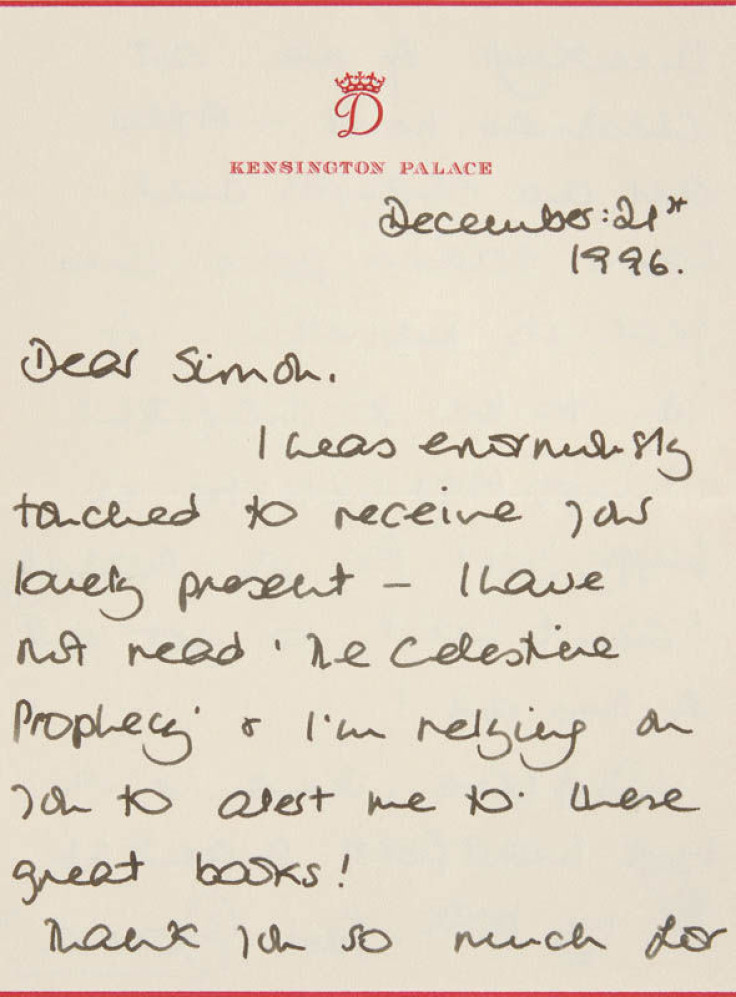 In morbid irony, the princess goes on to claim that she "can't wait" to get out of the year 1996.
The note continues: "I hope 1997 will be a happy year for you — personally I can't wait to get out of this one! Lots of love, Simon, & a huge heartfelt thank you for my book."
Just nine months after the letter was written, Diana was killed in a car crash alongside her partner at the time, Dodi Fayed. He and the driver of the Mercedes-Benz S280, Henri Paul, were pronounced dead at the scene – while the bodyguard of Diana and Dodi, Trevor Rees-Jones, was the sole survivor.
Barnes was a paraplegic who broke his back on a Territorial Army assault course at the age of 21. He developed a friendship with Diana through their shared efforts with the International Spinal Research Trust.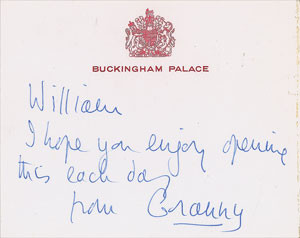 Speaking of the letter, Robert Livingston, Executive VP at RR Auction, commented: "The letter from Lady Diana shows her caring loving side, that each of us can instantly recognise and remember about her even when her own marriage may have been was falling apart.
"Diana had such an openness, and engaging quality — that's what everyone loved about her, and that can be seen in this letter."
Diana's letter will be joined by a small note written by Queen Elizabeth II to her grandson, Prince William. Written on Buckingham Palace stationery, the Christmas note reads: "William, I hope you enjoy opening this each day. From Granny."
It is thought to have originally been sent to the prince with an advent calendar, and was purchased from a former employee of Princess Diana. It is expected to fetch £1,400.
Livingston added: "A seldom-encountered piece of correspondence from within the Royal Family, enhanced by its fitting Christmastime association."