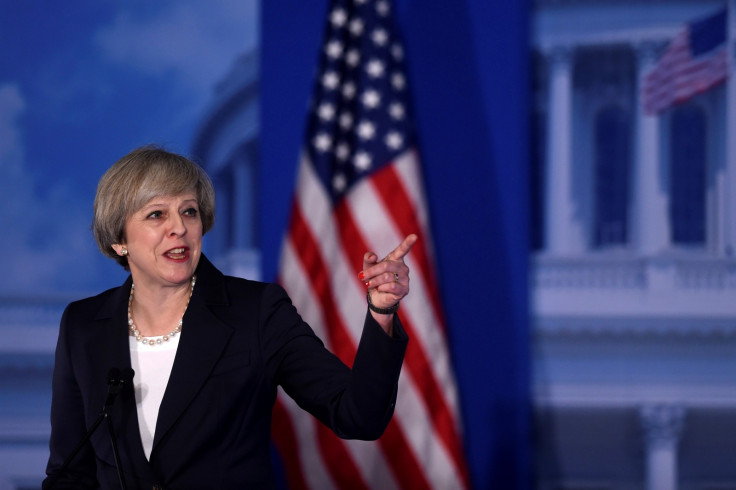 British Prime Minister Theresa May arrived in the US to address Republicans in Philadelphia ahead of talks with US President Donald Trump on Friday (27 January).
Nato, counter terrorism and crucially, a US-UK post-Brexit trade deal will be discussed between the two leaders.
Signalling a foreign policy shift for the UK, May said the days of intervening to "remake the world in our own image are over."
As she made her way to the US, May was asked about the striking contrast between herself, a vicar's daughter, and Trump, a billionaire businessman who is no stranger to controversy. She joked: "Sometimes opposites attract".
Read the prime minister's address in full below.