Reading Chronicle Front Page Apology over Hillsborough Hooligan Claim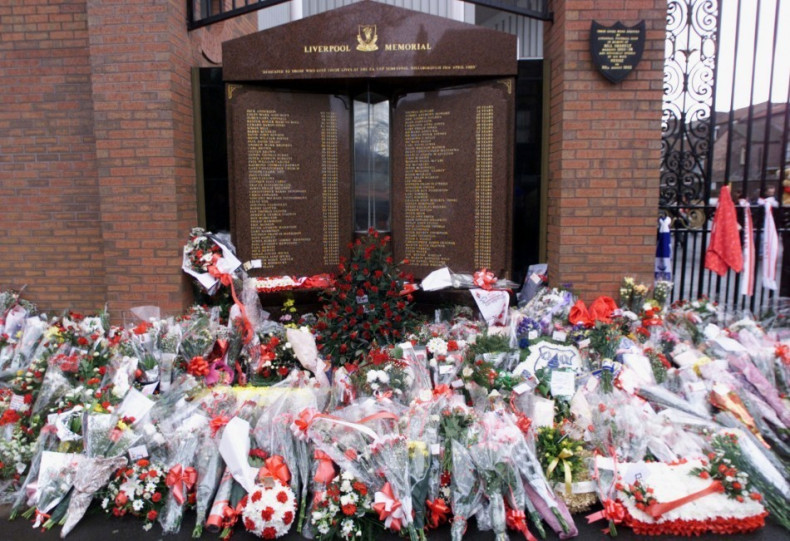 The Reading Chronicle has published a front page apology after it linked the Hillsborough disaster to hooliganism.
The newspaper took the rare step yesterday of using its front page to acknowledge an article about Reading Football Club had inadvertently caused offence not only to the football club but also to the families of Hillsborough victims.
In the March 20 edition of the paper, which is printed by Berkshire Media Group, an investigation purported to uncover hooliganism by football fans comparable to the "ills" of Hillsborough.
The link however caused outrage after the Taylor Report in 1991 and the Hillsborough Independent Panel Report of 2012 both concluded hooliganism did not play any part in tragedy which led to the deaths of 96 Liverpool fans.
The newspaper is conducting its own investigation into the report and has suspended editor Maurice O'Brien.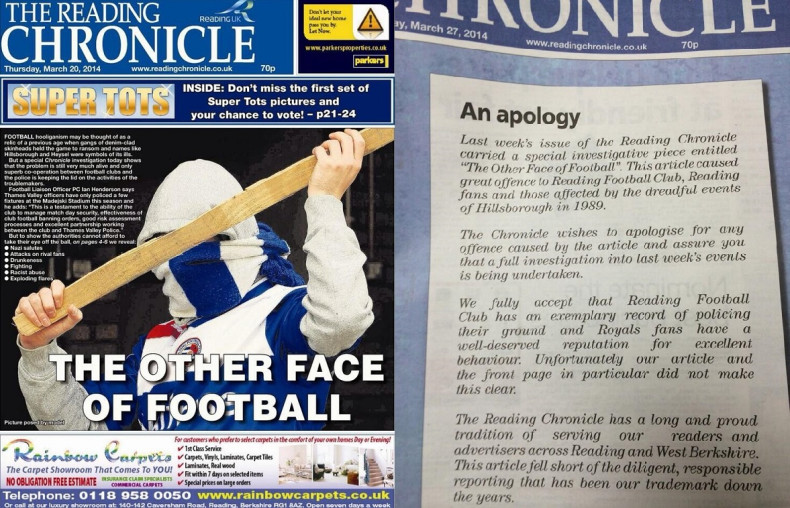 The apology came after Attorney General Dominic Grieve launched an investigation into complaints the newspaper had broken the Contempt of Court Act by running the controversial article ahead of new Hillsborough inquests.
Contempt occurs when information is published that could create a substantial risk or prejudicing the course of justice, in this case the inquests.
But Grieve has since decided that however "ill-judged" the original article might have been, it would not be prejudicial to proceedings.