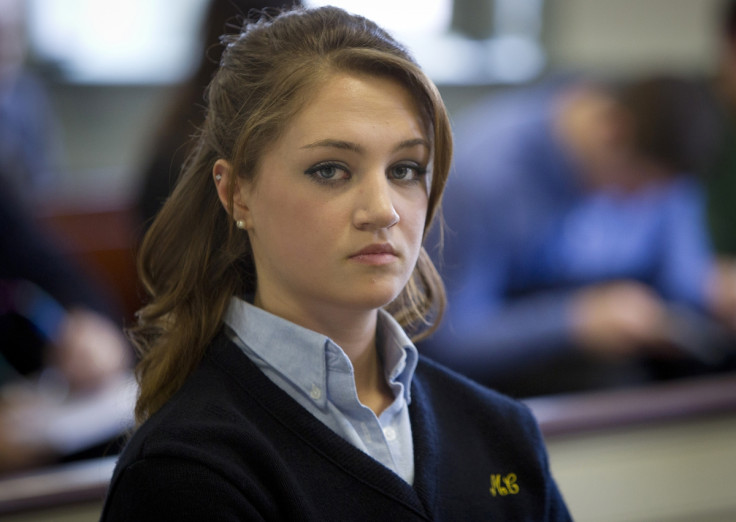 Jamie Louise "Ja'mie" King is the fictitious character from the sharp Australian mockumentary Ja'mie: Private School Girl, portrayed by actor Chris Lilley. Ja'mie is age 17 and lives in Kirribilli in the upper class North Shore region of Sydney. Lilley portrays Ja'mie as the stunning but atrocious, narcissistic and callous high school girl in Year 12 at Hillford Girls' Grammar School.
Currently running on BBC3, the show has been an instant hit with teenage pupils up-and-down the UK, revealing the secret self-absorbed world of spoilt 21st century girls obsessed with Facebook and 'quiche' boys, who hate their parents and the size of their breasts.
But now as happenstance would have it, the fictional character of Ja'mie has burst into monstrous reality in the mean form of Rachel Canning.
Who is Rachel Canning?
A "spoilt" schoolgirl from New Jersey has made international headlines for trying to sue her parents after she ran away from home at the age of 18, saying they should have to pay for her college education and $654-a-week (£390) in child support.
Cheerleader Rachel Canning, 18, claimed her parents had caused her to develop bulimia and that they "abandoned" her. She moved out of the family home at 18 and launched a lawsuit against them, claiming for child support, medical bills, college expenses and legal fees.
However judge Peter Bogaard ruled against the cheerleader, saying he had never seen such "gross disrespect".
Here are some of the key quotes from the court case:
"I want to s**t all over your face because it looks like that anyway, anyway I f*****g hate you" - Rachel Canning to her mother
"My father gave me the sense that he was inappropriately affectionate with me. He mentioned frequently that my relationship in his eyes was not one of a daughter, but more than that" – Rachel Canning about her father
"As I was growing up my mother was always demeaning to me. She called me fat and porky" - Rachel Canning
"My parents have rationalised their actions by blaming me for not following their rules. They stopped paying my high school tuition to punish the school and me and have redirected my college fund, indicating their refusal to afford me an education as a punishment" – Rachel Canning
"They wanted her to move, they wanted her to fail, they wanted her out of that school. They didn't care, they were more interested in saving their $6,000. They have failed, they are not interested and it is abundantly clear. They call themselves loving parents... but paint the most disgusting image of their daughter. This is a pretty good kid in my opinion, but all they can do is bad mouth their child." - Rachel's attorney Tanya Hefland.
"Rachel is likeable, communicates exceptionally well and is highly motivated to attend and excel at a college appropriate for her. That is why my wife and I have decided to fund this lawsuit. We know that if Mr and Mrs Canning are not required to fulfil their legal obligations as parents, that Rachel's ability to fulfil her potential will be greatly diminished" - John Inglesino, who Rachel has lived with since she turned 18.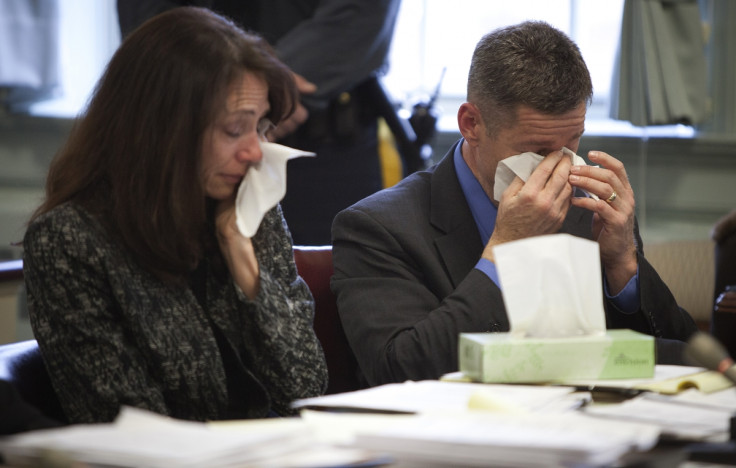 "Rachel's allegation that there was anything other than a father/daughter relationship is utterly offensive... there was never anything remotely sexual or conduct that could be considered in any way sexual. My husband loves his daughter – as a daughter – nothing more. She was the apple of his eye" - Rachel's mother Elizabeth Canning
"In fact, the case worker told us that it was in her opinion that we spoiled our daughter. We gave her too much" – Elizabeth Canning
'She is claiming every possible allegation; allegations which are simply not true. These claims are beyond hurtful. Although we do not owe anyone an explanation, we did want you all to know that the allegations that Rachel has claimed – amongst which include our abandoning her, as well as emotional and physical abuse – simply never happened. She ran away because she didn't want to follow any rules. She stayed away because she had a place to go. That's it" – Rachel's father Sean Canning
"What is the next step? Will a 12-year-old sue over an Xbox, a 13-year-old sue for an iPhone... what about a 15-year-old asking for a 60-inch TV?" - Judge Peter Bogaard
"What kind of parents would the Cannings be if they didn't try to set down some strict rules?" - Judge Peter Bogaard
"Have you ever in your experience seen such gross disrespect for a parent? I don't see it in my house" - Judge Peter Bogaard