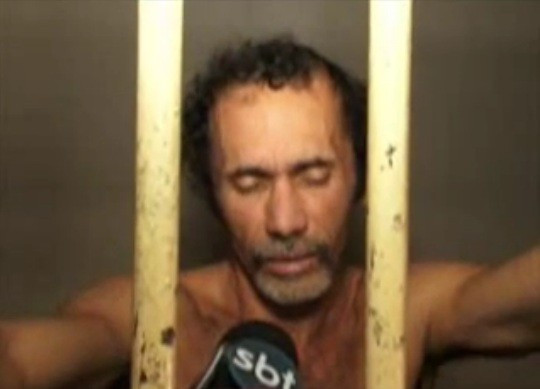 Police in Brazil have arrested a trio of pastry-loving cannibals, who allegedly lured two women to their deaths with offers of babysitting, ate parts of their bodies and then used their flesh to make pies to sell to neighbours.
Karate expert Jorge Beltrao Negromonte, 51, his wife, Isabel Pires, 51, and his 25-year-old mistress, Bruna da Silva, belonged to a sect that preached "the purification of the world and the reduction of its population."
A book written by Negromonte, Revelations of a Schizophrenic, was taken as evidence. It contained several graphic images and other details of cannibalism.
One chapter in the book touched on his experiences with corpses. It read: "Looking at the now lifeless body of the evil adolescent, I feel relieved.
"I grabbed some sheet metal and begin to remove all the skin and then I divide her up... we dine on the flesh of evil as a purification ritual. We bury the remainder in the patio."
Insp Wesley Fernandes said that all three have confessed to their crimes.
Unsuspecting neighbours who purchased pies from the trio burnt their house to the ground.
Police then found two bodies in the garden of the house, which are believed to be those of Alexandra Falcao, 20, and Gisele da Silva, 30, who both recently went missing near their homes in Garahuns, Brazil.
They were tracked down by police after one of them used a credit card belonging to one of the victims, who disappeared last month.
Insp Fernandes also claimed that they had planned to kill a third woman living in the nearby city of Lagoa do Ouro.
The murders mirror the story of the book Sweeney Todd: The Demon Barber of Fleet Street, who slit his victims throats at his shop in Fleet Street.
His neighbour, Mrs Lovett, was his partner in crime and helped him dispose of the bodies by baking their flesh in meat pies and selling them from her bakery shop.