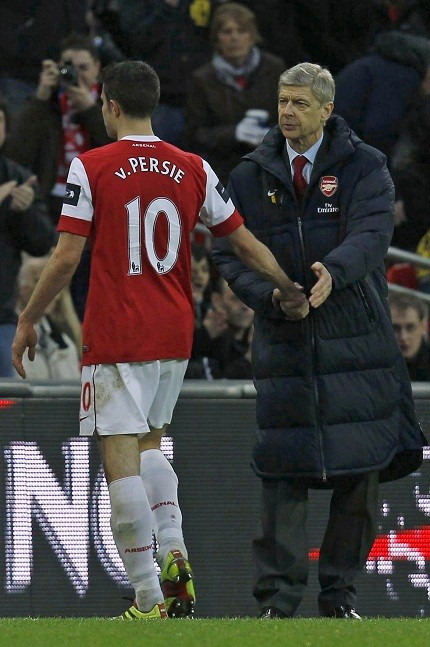 After Brazil was knocked out of the Copa America last night, Real Madrid is ready to renew their interest in Brazilian wonder kid Neymar. Chelsea look to have missed out on Neymar as the Brazilian forward has expressed his desire to move to Real Madrid. Neymar has said that he wants to stay with current club Santos until December but wants a move to Real Madrid in January.
Neymar's agent, Wagner Ribeiro said: 'Barcelona want him next year, Madrid want him now. The numbers being talked about by both clubs are good, but Neymar would prefer a move to Real.' He continued: 'the main problem is that the kid (Neymar) wants to play in the Club World Cup against Barcelona, and Santos are using their force to make him choose Barca. Nevertheless, Neymar would prefer a move to Madrid.'
Ribeiro has said that Neymar will now make a final decision on his future after his country's elimination from the Copa America.
Real Madrid are said to be ready to offer Arsenal £30m for Robin van Persie. The Dutchman is said to have out Madrid on high alert after his recent comments criticising the clubs transfer policy. The Spanish giants will now look to drive a wedge between player and club. Jose Mourinho is said to be ready to offer Arsenal £30m for the Dutchman in the hope of tempting Arsenal to sell. The Metro reports that such a sizeable figure for the striker could tempt both club and player and both parties might find the offer too hard to resist.
Manchester City manager has told Sky Sports that he wants to allow Emanuel Adebayor to join Real Madrid. The forward has said that he wants to join Madrid and Mancini is now ready to let the players leave - as long as the two clubs can agree a fee. "I hope for him that he can do this (join Madrid) and also Real Madrid can buy him," Mancini told Sky Sports News.
However, bad news is on the horizon for both Aston Villa and Everton after Sergio Canales rejected any chance of a move to the Premier League. The Real Madrid youngster is expected to leave the Bernabeu this summer after struggling to break into Jose Mourinho's first team plans last season. Canales has been left frustrated at the lack of opportunities at the Bernabeu but has said he will not move to England. Speaking to AS, Canales said: I would prefer to stay in Spain. I want to get as many minutes as possible and if it isn't at Real Madrid it will be with another club."