Luka Modric is keen to resurrect his career back in the Premier League and is hopeful of securing a move to Manchester United in the summer.
The midfielder helped the Spanish side defeat United in the Champions League last week, scoring a spectacular goal, but has struggled to force his way into the Real Madrid first team on a regular basis.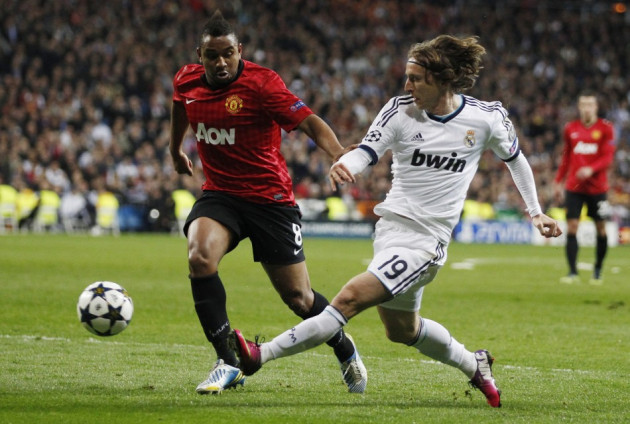 He was voted as the worst signing of the summer in Spanish newspaper Marca earlier this year and has struggled to replicate the superb form he showed while playing in England for Tottenham.
Now it seems he is ready to quit the Spanish champions after just one season with the Daily Mail suggesting that the Croatian dreams of coming back to the Premier League and joining Manchester United.
Modric was heavily linked with a move to Old Trafford when it became clear that he wanted to leave Tottenham but chairman Daniel Levy wanted to make sure that he did not join a rival side in the same league.
Since moving to the Bernebeu for £33million last summer, Modric has scored just one league goal in his 22 appearances and has struggled to impress under Jose Mourinho.
He is no longer considered one of the first names on the team sheet, which was the case at Tottenham, and has to compete with the likes of Xabi Alonso, Mesut Ozil, Sami Khedira and Kaka for a place in central midfield.
There is little to suggest that Manchester United would renew their interest but with Paul Scholes likely to retire at the end of the season there could be a slot opening up in the squad.
Modric has proven himself in the Premier League and is still just 27-years-old; a fact that Sir Alex Ferguson would certainly take into consideration if he decided to make an offer for the midfielder.
The Mail believes that while Modric is happy to fight for his place at Madrid, he made it clear that he would quit in the summer if an offer from Manchester United arrived.