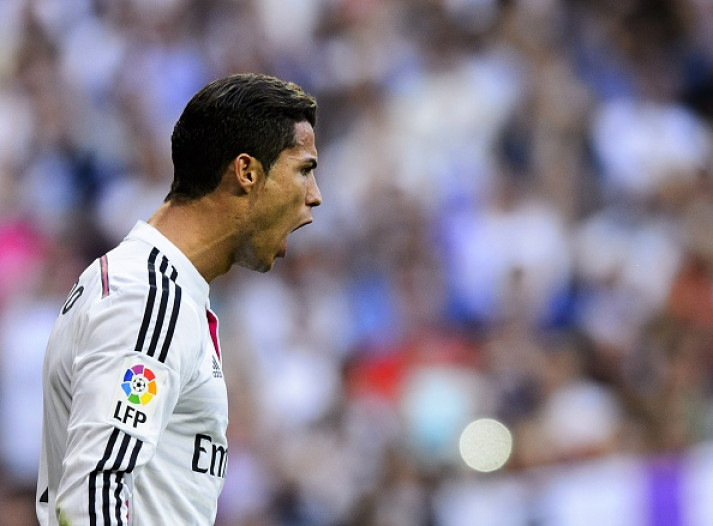 Celta Vigo star Jonathan Castro Otto has urged La Liga to punish Cristiano Ronaldo after the Real Madrid star was awarded a controversial penalty during their 3-0 defeat at the Santiago Bernabeu on Saturday 6 December.
The former Manchester United forward appeared to dive following very light contact with the Celta defender in the 36th minute, when the scored was still 0-0.
Ronaldo took advantage of the penalty to open the scoring before netting another two goals in the second half to extend Real Madrid's run of consecutive wins over all competitions to 18.
Far for blaming the referee, Castro Otto has commended Ronaldo's attitude, claiming the players who cheat should not get away with it.
"I honestly think that players should be sanctioned more for this type of actions. In the end, it ruins football a bit. If we were all more noble in situations like this, it would be easier for the referee. We have to help the referees, it would be the noble thing to do," he said, according to Sport.
"We've already seen situations where the player has thrown himself on the ground, and after the referee's whistle, admitted that it was nothing."
However, Castro Otto recognised that going down easily is something that happens too much in Spanish football in general.
Nevertheless he believes that even though the game was being very balance until the penalty, Real Madrid deserved the three points.
"It's not that he [Cristiano] seems like a cheater. We all do it sometimes, we've all gone down easily on some occasion. This time it had a big impact because it was the 1-0 goal and the game was open, but then again, you have to recognise that their victory was deserved.
Meanwhile, hilarious memes to mock Ronaldo have been posed on the internet.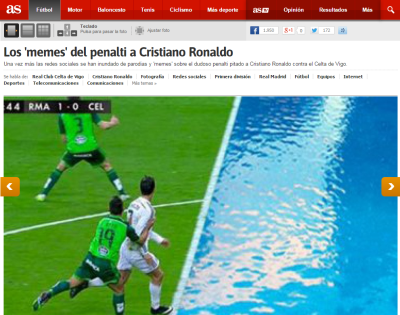 Earlier this season, Ronaldo was under scrutiny after elbowing centre-back Joao Miranda during a derby against Atletico Madrid.