He is an accomplished football star, part-time model and now Cristiano Ronaldo can add the Fittest Man Alive accolade to his glowing résumé.
The Real Madrid striker has been declared the world's fittest man by US Men's Health magazine thanks to his impeccable six-pack.
Covering the August issue of the publication, a topless Ronaldo shows off his famous washboard abs and pulls down his jeans to reveal his elasticated boxers.
The inside spread sees the 29-year-old in nothing but boxer shorts tossing around a football.
While some fans might argue that it doesn't take much to be the world's best athlete (and look this good), the accompanying article suggests otherwise.
Not only does he run more than six miles per game, he can squat 440lbs (200kg) and his powerful kick can send the ball zooming across the pitch at 80mph.
"To be the best you can be, you have to be focused," Ronaldo counsels. "Training your mind is very important. Then distractions are no longer distractions. You can remain calm if you are confident. The harder you work and the more committed you are, the more confident you become."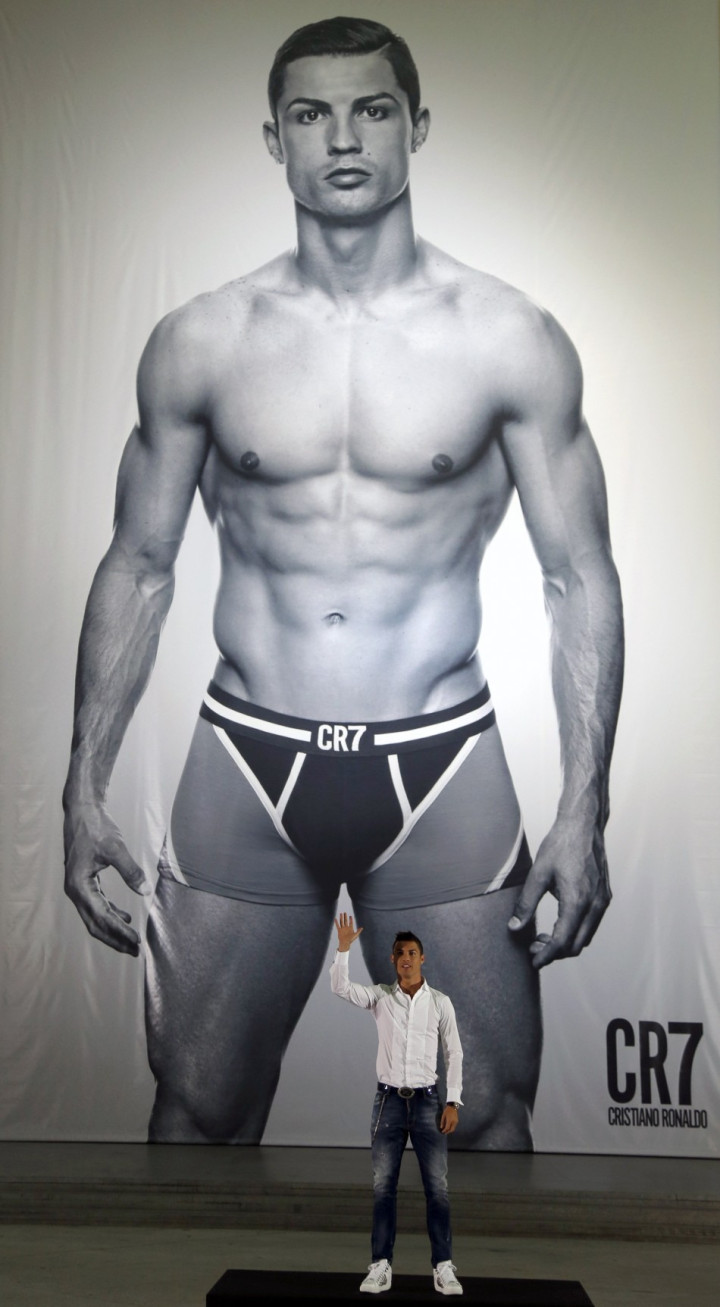 "I always try to improve," he continued. "Tomorrow I will be better than today, and next year will be better than this one. If I score 50 goals, I want 55. Some people say I'm too serious on the pitch, not smiling and so on. It is because I'm focused 100 percent on every game. I always want more and more," the reigning Fifa world footballer of the year explains.
Earlier this year, Ronaldo showed off some of his best assets when he stripped naked for Spanish Vogue. On the racy cover, which was titled: 'Amor & Fútbol', meaning 'Love and Football', he posed with his model girlfriend Irina Shayk.
The Russian beauty looked stunning in a strapless white dress which featured a thigh-high split. It is only the fabric on her dress as well as the smart text placement that protected Ronaldo's modesty as he stood naked behind her.