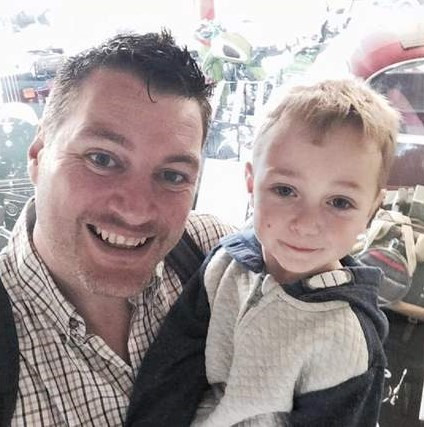 A three-year-old boy who went missing after his mother went on the run with him, is now "safely back" in the care of his father.
Rebecca Minnock, 35, left her home in Highbridge, Somerset with Ethan Williams, the day she was due to hand the toddler over to his father, Roger Williams, after losing a custody battle.
After 17 days on the run, which sparked a nationwide search for the pair, the fugitive mother handed herself in to police in Oxford on Friday (12 June) after admitting "her time has run out".
As police confirmed that the toddler was found "safe and well" Mr Williams said on Saturday morning: "Ethan is safely back in my care now."
Her decision to hand herself in may, in part, have been prompted by reports that her mother Louise was jailed for 10 days for lying about the pair's disappearance. Louise's partner Andrew Butt was sentenced to 28 days for telling police a "pack of lies".
Minnock said: "My only regret would be the trouble my family have gotten into, all the police efforts and time I've wasted. Obviously everyone's been concerned but we've both been absolutely fine."
She added: "I am hoping and praying they (the authorities) have seen the support I have and they know I'm a good mum and will possibly re-look into this case and look at all the facts."
A police spokesman said no arrests had been made, adding: "This will be a matter for the family courts now" and the family would now receive "the support they need".
Judge Stephen Wildblood QC, the High Court judge dealing with the case, confirmed there will be a hearing at Bristol Crown Court on Monday (15 June).
Ms Minnock said she hoped she and Ethan would be together and "live our lives like any normal family would".