New York actress Kelly Rutherford is perhaps best known for playing a devoted mother on the TV series Gossip Girl, but in real life she's stunned by a new court decision ruling that her two children should stay across the Atlantic with her ex-husband.
Son Hermes, eight, and daughter Helena, five, now live in France with their German businessman father Daniel Giersch. Rutherford and Giersch, married four years, launched a bitter custody battle while the actress was still pregnant with her daughter. After Giersch's US visa was revoked, a California judge ruled in 2012 that the children should live with him in France because he was unable to return to America for visits.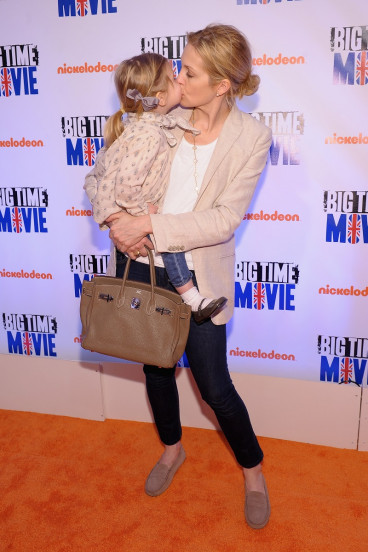 This week, a US federal judge ruled that the children will not be required to move back to the US to be with their mother, and Rutherford will have to travel back and forth to see them.
"The children have not been deported. They will retain their United States citizenship and, once they reach the age of majority, they will be free to choose where they reside. Under such circumstances, it would plainly be improper for the federal courts to assume jurisdiction over the case," the court ruled.
"My children, not only were they taken away, but they were sent to a foreign country," Rutherford told Good Morning America. "I don't even know how you explain to someone what it feels like."
Rutherford said the court costs and travel has bankrupted her. She believes judges' efforts to protect fathers' rights in custody battles comes at the cost of mothers and children.
The battle has so impacted the actress's life that she has started an organisation, the Children's Justice Campaign, to help other parents deal with custody conflicts.