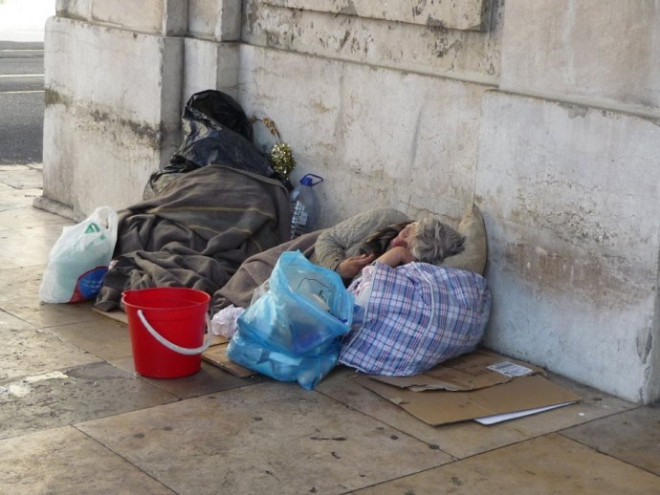 More women in the UK are being forced on the streets because of public service cuts and welfare restrictions, a charity report has revealed.
In its report Rebuilding Shattered Lives, St Mungo's highlights the fact that female homelessness is on the rise. These include women on the extreme side of prostitution to those leaving home because of a parental relationship breakdown.
The report, cited as the UK's largest review of its kind, is calling on the government to develop support programmes in local authorities and schools to help this often vulnerable and neglected group of people.
The authors blame cuts to public services, changes in welfare benefits and increased unemployment.
The research shows that Britain has developed a model of help in this area which is far more effective for men than women. It states: "Women tend to do less well in support services, which predominately work with and are designed for men."
Davina James-Hanman, a former domestic violence strategy adviser to Ken Livingstone when he was mayor of London, said: "No local authority wants to be [seen as] particularly good at dealing with women with complicated needs because other women with complicated needs will come to live there as well."
Jan Pahl, professor of social policy at the University of Kent, was worried about the continued global trend of reducing benefits for mothers if they cannot go out to work.
In some parts of the US, she said, mothers with six-month-old babies get their benefits cut if they could not find work.
She said: "That drives you into poverty. You've got to get a job that fits in with the childcare and that is very difficult. I don't think our Cabinet - our smooth young men in suits - really understand that."
Alexia Murphy, head of the St Mungo's women project, believes that the solution would be to build better bridges between GPs and social services.
"Before women become homeless, they are often presenting to health professionals with headaches, depression and stress - but the root cause here is usually social," she said.
The charity's Rebuilding Shattered Lives campaign aims to raise £1m to help make the significant improvements and developments to women's services.