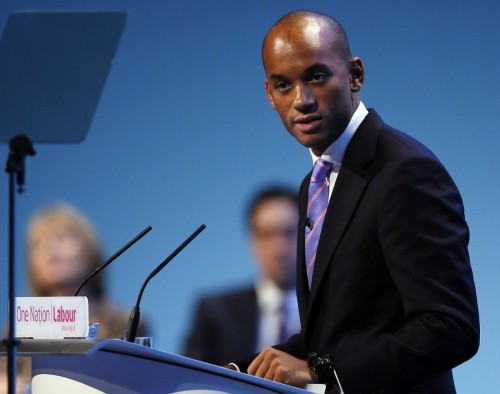 Whitehall is to probe big-name high street recruitment firms over parlimantary allegations that some recruiters were mis-selling insurance to thousands of workers.
The inquiry was announced after Labour's shadow business secretary Chucka Umunna told MPs in the House of Commons that six well-known agencies had sold personal accident policies to workers - even though they were already covered by their employer's insurance.
Umunna alleged that he had evidence to back his claim.
"I have been passed evidence that suggests Blue Arrow, Staffline, Acorn, Taskmaster, Randstad and Meridian, employment agencies employing more than 100,000 workers, have been mis-selling personal accident insurance to workers," he said.
"There is even a company, G7 Group, which specialises in putting together these dubious arrangements for agencies. Further to my questions on this topic from October last year, will [the government] commit to holding a full inquiry into this shabby practice?"
Vince Cable, his opposite number in the House, said that he would ensure that the government had proper enforcement procedures and pledged to investigate the allegations.
"We will investigate them and that may well merit a more broadly based inquiry," Cable said.
"I will say that the information he has made available, which I think has already been publicised, depends on the information that has been obtained from a whistleblower in a company.
"The government's reforms will strengthen the rights of whistleblowers and put them and others in a stronger position. The honourable gentleman has identified a legitimate case of abuse and I recognise that we have to deal with it."
But a spokesman for Acorn, one of the firms named by Umunna, claimed that the shadow business secretary had not contacted the firm before making the allegations.
"Acorn wholly rejects the allegations made by Umunna and takes very seriously any reference to our company that has the potential to damage our reputation in any way," the spokesman said.
"It is disappointing that the shadow business secretary would name Acorn in this way without thinking firstly to contact us in order to see at first hand the manner in which we operate the scheme and to hear of examples of workers who have benefited directly from the cover they decided to take out.
"However, we'd be more than happy for Umunna to meet us to do so."
Umunna had not responded to a request for comment on Acorn's claim that he did not contact the firm before making the allegations at the time of publication.
Tom Hadley, head of policy and professional services at the Recruitment and Employment Confederation, said the allegations were "very serious" and asked for Umunna to share any specific evidence he had.
He added: "Employment agencies are not doing anything wrong by offering workers the opportunity to purchase accident insurance. It's a product that many other organisations offer to their members, including trade unions.
"Personal accident cover can be appropriate for workers in high-risk sectors such as rail and construction and may also cover them for accidents off-site that would prevent them from working, and provides them with an income whilst off work.
"By offering these benefits employment agencies are giving temp workers the same kind of support as that enjoyed by permanent contracted employees."
A spokesman from Taskmaster said that the Personal Accident Scheme that the firm provided had been proven to be a "positive benefit" to its flexible employees.
"The scheme provides immediate payment of £200 per week or 75% of the gross wage if it is lower than £200 (ie, for part-time employees). The scheme not only covers accidents in the workplace but also whilst commuting to and from the place of employment," the spokesman added.
Blue Arrow and Staffline had not responded to a request for comment at the time of publication.
UPDATE
Gee 7 contacted IBTimes UK: "Gee 7 Benefits do not and have never provided – nor offered to do so – temporary personal accident insurance that is limited to accidents occurring in the workplace or the commute to and from work. Our stance has always been that such insurance provides limited cover and is, in most instances, unnecessary.
"We offer a platform for employee benefits and staff perks to a range of companies. This consists of shopping discounts and offers, travel offers and an employee assistance programme including access to stress and debt counselling and a legal helpline.
"In one instance, we have included as part of that package, access to a hospital cash plan paying cash benefits for in-patient and out-patient visits to hospital as a result of sickness and accidents, as well as a cash payment for accidental death occurring at any time and
place.
"This is a product for which there is a genuine need. We were told of one recruitment company selling temporary accident insurance to temporary workers rumoured to be earning in excess of £1m per annum.
"We had no details of the product or the way it was sold. We considered a strategy of offering our Staff Benefit platform to recruitment companies as we recognised that there was the potential for issues with their insurance practises.
"By offering a range of discounts and perks designed to save employees hundreds of pounds per annum on their everyday spend, our platform provides immediate and quantifiable value to employees."