Red Cross Chief Warns Austerity Measures could lead to Widespread Rioting in Europe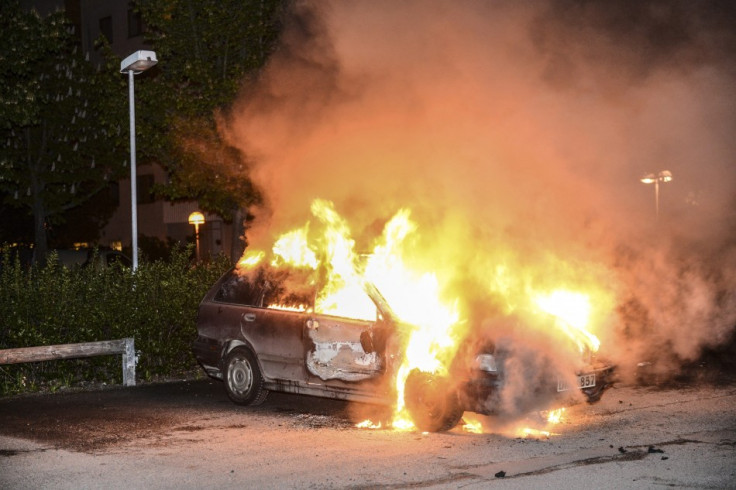 Widespread unemployment could lead to further rioting and social unrest in Europe, the secretary-general of the International Federation of Red Cross and Red Crescent Societies (IFRC) has warned.
Speaking to the Independent, Bekele Galeta said: "I don't rule out social exclusion, tensions, uneasiness and unrest, because if people don't have anything to do, and if people don't see anything in the future, there is mental agitation, there is political agitation."
In the longest period of economic stagnation since the Great Depression of the 1930s, millions are now without jobs.
One in four young people in the Eurozone are unemployed, in Greece and Spain more than half of those under 25 are unemployed. In Portugal unemployment has rocketed from 30 per cent two years ago to 43% now.
This week youths from a deprived area of Stockholm in Sweden rioted for five successive nights, torching schools and attacking a bank and police station.
"If the number does not start being affected and start coming down, the more uneasy people become," said Mr Galeta.
He said that the number of people receiving food aid from the IFRC had doubled from 2.3 million in 2009, to 4.1 million.
In some countries, economic austerity measures have been imposed as the condition of EU and IMF bailouts.
The EU will next week announce the details of a 'new deal' for the continent's unemployed youth, with European Investment Bank funds being released to boost growth in medium sized and small businesses, and funding for language courses and flights for those seeking work in different European countries.
Carsten Brzeski, senior economist at ING Group in Brussels, said: "Merkel and Schaeuble know very well that the future of the euro is not just decided in Brussels or Berlin, but on the streets of Madrid, Athens and so on.
"High youth unemployment combined with hatred for Germany can turn into populism and nationalism quite quickly and, in the extreme case, lead to an end of the currency union."
Mr Galeta said that though it was important for countries to face the economic crisis through concerted action "we know that austerity measures will have humanitarian consequences: how we handle this is the issue, that is what worries us."
© Copyright IBTimes 2023. All rights reserved.