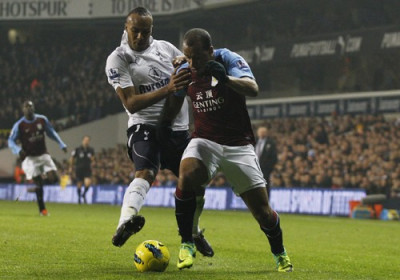 Harry Redknapp has made a triumphant comeback after a heart surgery. And it was a fitting tribute paid by Emmanuel Adebayor to his boss.
Adebayor's twin goals have ensured that Spurs are comfortably placed in a decisive match against Aston Villa at White Hart Lane. And Villa, who spent virtually the entire game trying to contain Spurs, was ever able to return the compliment. Redknapp has readily thanked his boys for serving up the best medicine for him.
The win has also catapulted Tottenham Hotspur into the third place in the Premier League table with 25 points.
The match was more or less a unilateral affair. Adebayor scored in the 14th minute and also five minutes before the break. It was, in fact, a significant morale booster of sorts for the former Arsenal striker who had not scored in his previous six matches.
Some of the thrilling moments from the game are below: