Former Liverpool legend Jamie Redknapp believes Manchester United striker Danny Welbeck needs to learn how to score 'ugly' goals if he is to succeed at Old Trafford.
Welbeck scored United's second goal on Sunday as the defending champions re-established a five-point lead over Manchester City at the top of the table with a 4-0 victory against Aston Villa.
But the 21-year-old was guilty of missing a number of chances before converting his eleventh goal of the season, and Redknapp insists the striker should have a better return given the quality of service he receives at Manchester United.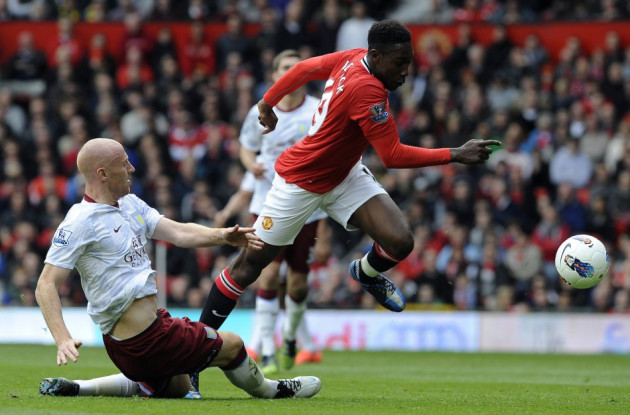 "Danny Welbeck needs to score more of those ugly, scruffy two-yarders," Redknapp told the Daily Mail.
"In this [Manchester] United team, with the chances they create, he should have 10 tap-ins this season, let alone 10 goals.
"He seems to enjoy the long-rangers, but with his pace and power, there should be more variety if he wants to be England's centre forward. It was good to see him score from close-in on Sunday."
Welbeck has enjoyed a breakout season at Old Trafford after being preferred ahead of Manchester United team-mates Dimitar Berbatov and Javier Hernandez for a number of crucial matches. The England international has been rewarded with a place among the nominees for the PFA Young Player of the Year award and the players' union boss, Gordon Taylor, believes the striker is in the perfect place to develop into a Premier League star.
"To be at a club like Manchester United and to have the benefit from palying with players like Wayne Rooney and Paul Scholes, along with Ryan Giggs, can only bring confidence," Taylor told Yahoo! Sport.
"When you get the type of service that team can provide for a striker, he is in the very best place for his career at this moment in time. Everything is looking good."