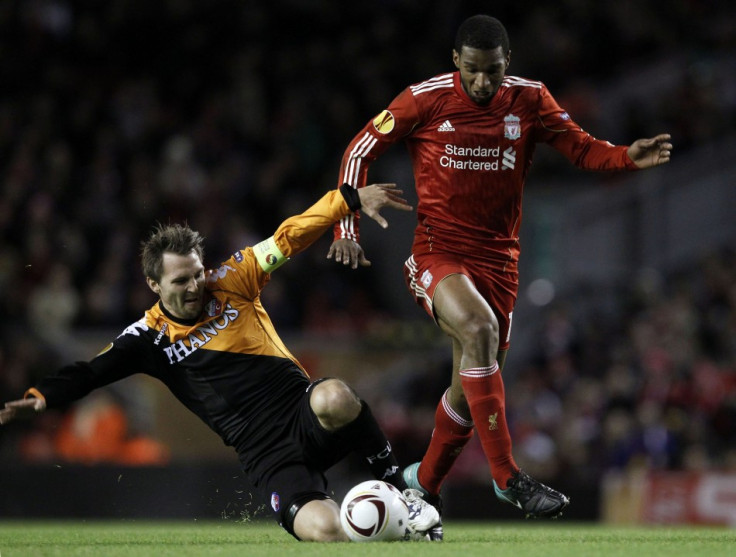 Ryan Babel has admitted that he still loves Liverpool, with the former Reds striker revealing he still keeps in touch with some of the members of the squad, despite leaving Merseyside for Hoffenheim at the beginning of the year.
Babel was sold by Kenny Dalglish to the German outfit in the last January transfer window, and so far the 25 year old has scored five times in 28 appearances for the club.
Liverpool have since purchased Andy Carroll and Luis Suarez to bolster their options up front, and Babel believes that Suarez has already established himself to be a legend at the history rich club.
"Luis has developed very well, in Ajax [he] was a legend and I think he is a legend in Liverpool already," Babel told the official Liverpool website in an interview conducted on twitter.
And despite Babel leaving the club, the Holland international has admitted that he still holds a close relationship with Liverpool, and speaks to some of the side's best players on regular occasions.
"Yes I do!!" he said when asked if he misses Anfield. "I've made good friends in my time over there and I still have love for the club.
"I'm [in] touch with Lucas [Leiva] from time to time; still have some contact with Martin [Skrtel] so it's good to keep in touch with the club."
Liverpool look in need of a striker this January, with Andy Carroll struggling to find his feet at Anfield thus far. While he has occasionally shown the potential to be a future star for club and country, the striker is still young and learning, and Kenny Dalglish has admitted that another forward might be possible in the transfer window.
And Babel, who was a favourite with Liverpool fans, will no doubt be watching closely to see who Dalglish signs on to score goals for the club and take the Reds back into Champions League contention.