Reese Witherspoon has opened up about her marriage to Ryan Phillippe during an interview on ITV's Lorraine, revealing she has no regrets about the relationship.
The 41-year-old married her Cruel Intentions co-star when she was just 23, having first him at her 21<sup>st birthday party in March 1997. She hinted that she didn't "know herself" in the televised chat.
The Legally Blonde actress reflected on her former flame, who she has two children with – her lookalike daughter Ava, 18, and son Deacon, 13.
Witherspoon was discussing her new film Home Again, which is about a mother-of-two who strikes up a romance with a 26 year old toyboy.
Relating to her movie character, Witherspoon said: "It's about that next chapter in your life.
"What do you do when you get to 40 and you made a decision when you were 25 to get married and have kids...
"I got married when I was 23 and had two kids by 27... sometimes it's good to know yourself," she added.
She also insisted she wouldn't alter anything about her life, continuing: "I would never change anything!"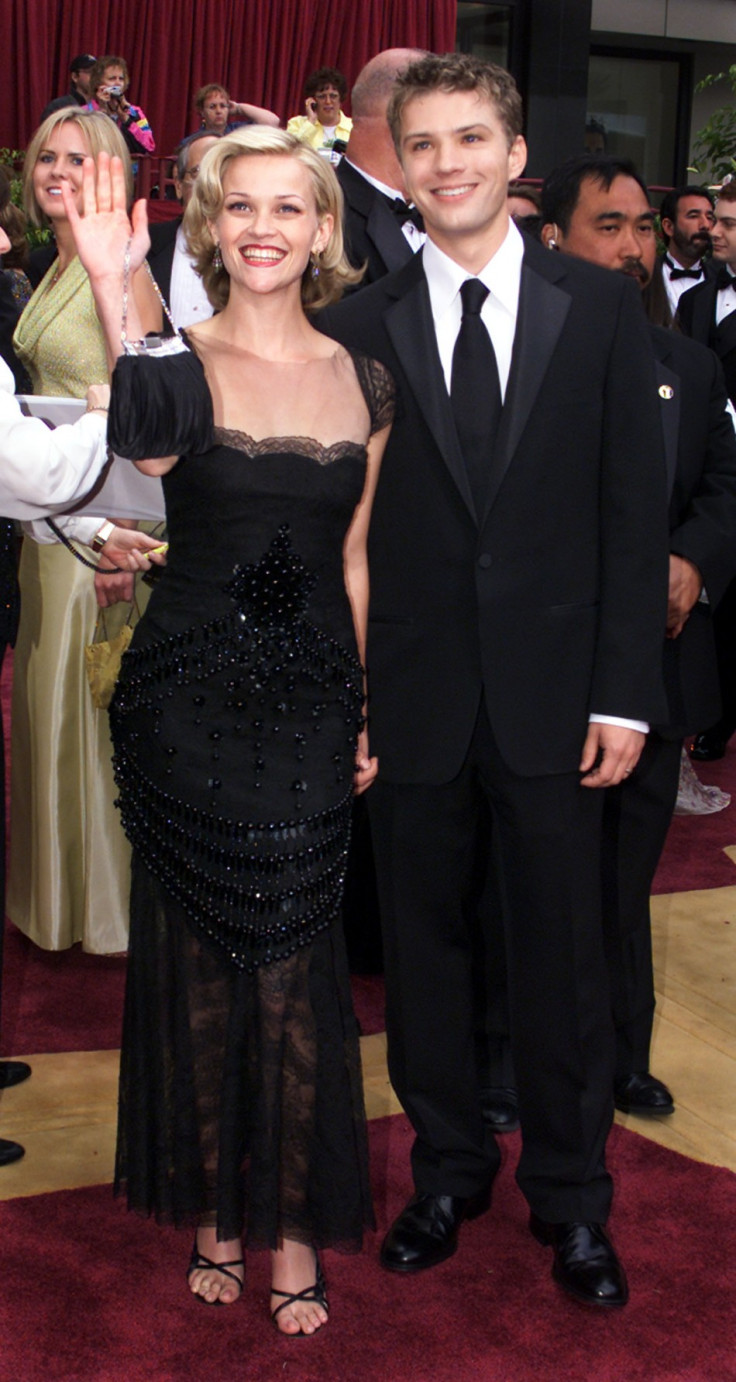 Witherspoon also divulged details of the life advice she has given her daughter, claiming she ought to get to know herself and monitor how she matures and changes with age.
She said: "I said to my daughter, at 25 you start to know yourself better."
Witherspoon is still on good terms with her children's father Phillipe, and he opened up about their failed marriage in 2015 on Larry King Now.
He said: "I think more of the problem was age. When we got together we were so young.
"I think it can create issues with two people in this industry because there's so much noise that goes along with it."
Witherspoon, an outspoken campaigner against domestic violence, eschewed the recent report that 43-year-old Phillipe has physically attacked his former girlfriend, model Elise Hewitt, 21.
The alleged altercation took place at his home on 4 July, with the model telling police that the actor "hit", "kicked", "punched" and "threw" her down a flight of stairs, causing her visible injuries. Phillipe vehemently denies any form of abuse against Hewitt.