Reeva SteenKamp's Sister Describes Oscar Pistorius as a 'Disgusting Liar'
Simone Steenkamp: 'He is lying his head off in the witness box'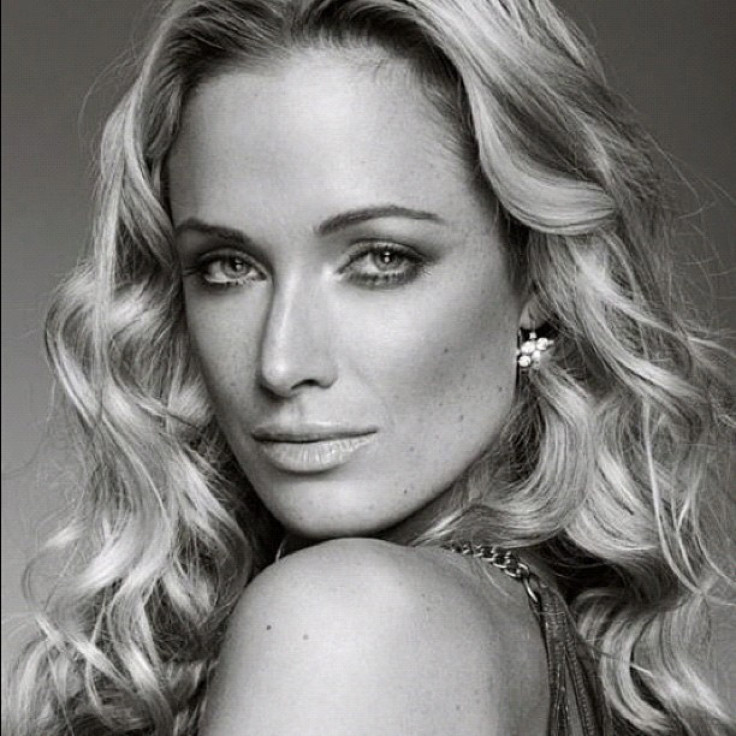 Reeva Steenkamp's sister Simone Steenkamp has described Oscar Pistorius as "a disgusting liar."
29-year-old model Reeva was shot four times by the athlete in the apartment they shared, on Valentines night in 2013. Pistorius, who now stands trial charged with her murder, has claimed the shooting was an accident after he mistook Reeva for an intruder.
In an interview with The Mail on Sunday, Simone Steenkamp said that after seeing the athlete in court, she and her family are certain he is putting on a performance in a bid to evade a life sentence.
The 27-year-old sports star has been seen breaking down and retching as graphic details of the tragic killing of his girlfriend were recounted in court.
By comparison, Reeva's grieving mother June Steenkamp, sitting just a few feet away from the accused, has displayed a dignified silence while listening to his testimony.
Simone Steenkamp, 48, who was living in the UK prior to her sister's death, returned to South Africa to live with her parents. Unable to face the daily ordeal of the trial, she remains at the family home in Port Elizabeth caring for her father, who suffered a stroke brought on by grief.
She revealed that while the family had originally been prepared to offer forgiveness for Pistorius, his arrogance and his lies have left them enraged.
"He is trying to convince the court that they were really close and that he cared for her. It's not true. He is a disgusting liar," she said. "I wouldn't be able to control my feelings. I would be sobbing, distraught and angry listening to his continuing lies."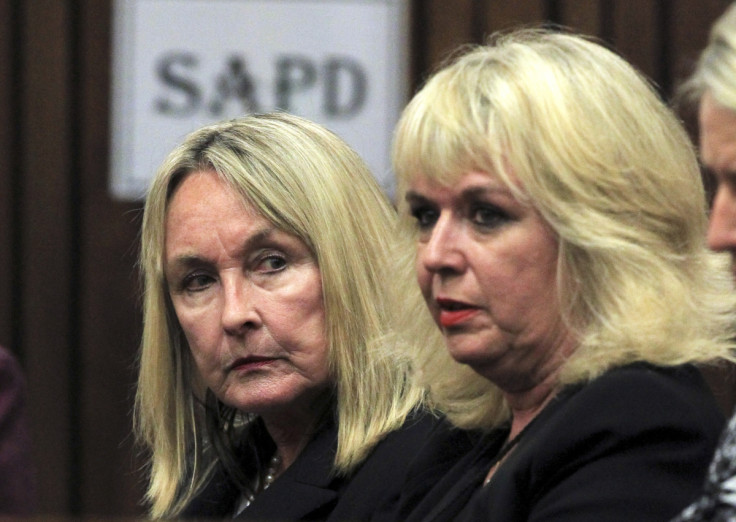 On seeing him for the first time during the preliminary hearings she said: "It was so scary. My heart stopped as he walked past, ignoring us. Then he sat in the dock, smirking. He killed my sister and yet he still seems to be enjoying his celebrity status. I don't understand how anyone could commit that act – kill someone – and behave like that."
Simone said she did not believe Pistorius's claim that Reeva did not scream when she was shot or that he did not hear her.
"I believe that she was screaming and that he knew it was her he was shooting. I believe they were arguing and that he is an insecure, unpredictable man who might have been thinking he couldn't live without her if the row ended badly. So he picked up his gun and shot her in a fit of rage, and now he is lying his head off in the witness box, saying that Reeva didn't scream to let him know she was behind the toilet door.
"Our Reeva was very vocal, very assertive. She would have screamed. I know she would ... she didn't hold back."
Reeva met Pistorius in Johannesburg in November 2012 and became his girlfriend. The couple had only been together for four months before she was killed.
Simone said that her family have been astonished at Pistorius's claims that he and Reeva were planning to move in together.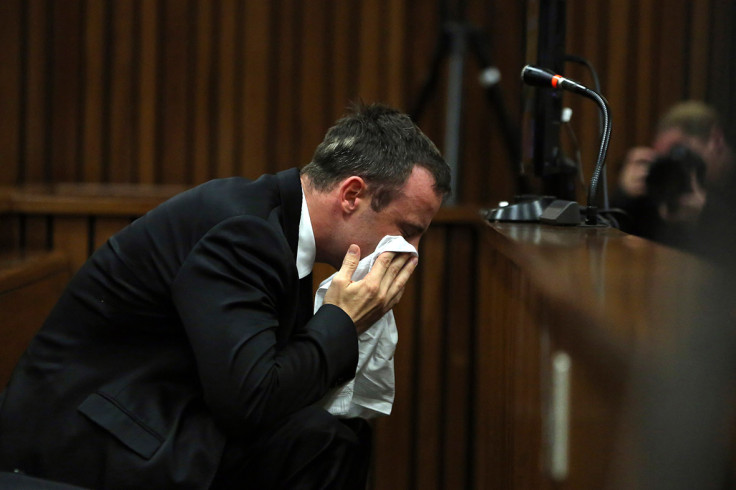 "She told my mother everything. Why wouldn't she tell her that?" said Simone. "Reeva had only been going out with Pistorius for a short time. Living in England, I didn't even know she was in a relationship with him – that's how new it all was."
Simone revealed that the support they have received from the public has been a source of some comfort as they come to terms with their loss.
"'I'm so grateful for the support and sharing of grief that comes to us from local people and others all over the world. It's what keeps Reeva's memory alive," she said. "It helps to know other people really care. Their kind words help so much."
"We will never really know why he did it, why he destroyed her life and his own. Nothing will ever be the same for his family or ours, we know that. But now we want it to be over. We'll be so glad when it's over."
She revealed that the family plan to open a shelter in Reeva's memory for women who are victims of domestic abuse.
"My sister's death has been our first experience of domestic violence and we have since learned that four women are killed every day like that in South Africa. We are going to provide help and support in a practical way, give women somewhere safe to run to when they are in danger.'
Simone says that, despite her anger towards Pistorius, she has no bitterness towards his relatives.
"Our hearts go out to Aimee and Carl, Pistorius's brother and sister, who sit in court every day. They clearly idolised him and I can see they are falling to bits. They didn't kill my sister. I feel nothing but sympathy for them. His family is destroyed just as ours is."
The trial continues.
© Copyright IBTimes 2023. All rights reserved.