One million refugees have made the perilous sea crossing to Europe from North Africa or the Middle East over the past 12 months, it has been revealed. The UN High Commissioner for Refugees said police and coastguard data suggested the number of sea arrivals in 2015 exceeded one million earlier this month.
The news comes less than a week after the International Organization for Migration (IOM) confirmed the total number of refugees arriving in Europe had exceeded one million. The fact UNHCR's sea crossing announcement was made so soon after the IOM released its figures indicates the overwhelming majority of those coming to Europe arrived by sea.
Breaking down the figures further, UNHCR said 1,000,573 people arrived by boat in 2015 –844,176 of them landing in Greece, 152,700 in Italy, 3,592 in Spain and 105 in Malta. When it announced its own results, the IOM said 34,215 people arrived in Europe via land borders.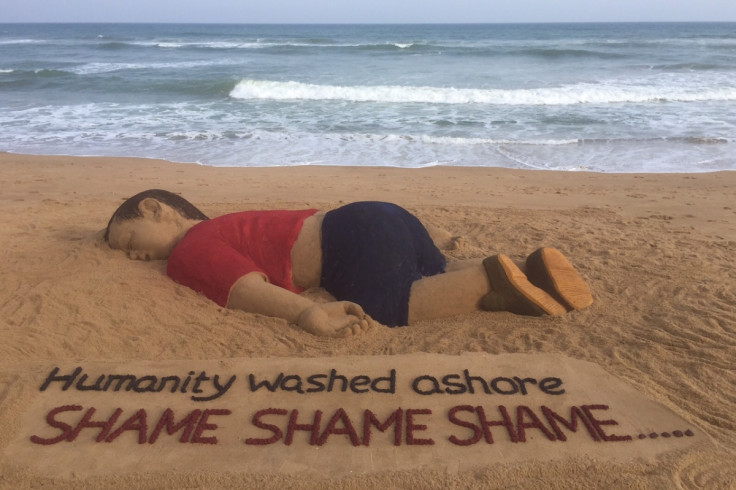 Although more than one million eventually made it to Europe, a staggering 3,700 people died or went missing on perilous sea crossings that often see several hundred desperate people packed on to dilapidated fishing boats or dinghies. That figure could actually be far higher as coastguards are unlikely to know details of every vessel that sunk or person who fell overboard.
In many cases, the traffickers charging extortionate sums to be allowed to board the vessels simply abandon ship and leave the refugees to drown should they run into danger. Others do not even bother waiting that long, simply switching off the boat's engine in the middle of the Mediterranean Sea and leaving the refugees to float aimlessly until European coastguards come to their rescue.
More than 50% of those making the crossing have fled the four-year-old conflict in Syria, while a further 20% were Afghan nationals and 7% Iraqis. The rest are mainly from Libya and West Africa.