Refugee crisis: Conditions worsen for travellers in the bitter cold of Europe
Refugees crossing Europe are facing worsening conditions, after blankets of snow covered large parts of Europe, with countries such as Serbia, the Czech Republic, Bulgaria and Poland being some of the worst affected, while the Greek island of Samos was hit by unseasonably low temperatures and high winds.
Tens of thousands of refugees, young and old, have found themselves trapped in the open, as the skies darken earlier and the night frosts begin, putting those at risk from diseases such as pneumonia and hypothermia, and heightening the growing desperation of refugees trying to save the lives of their families.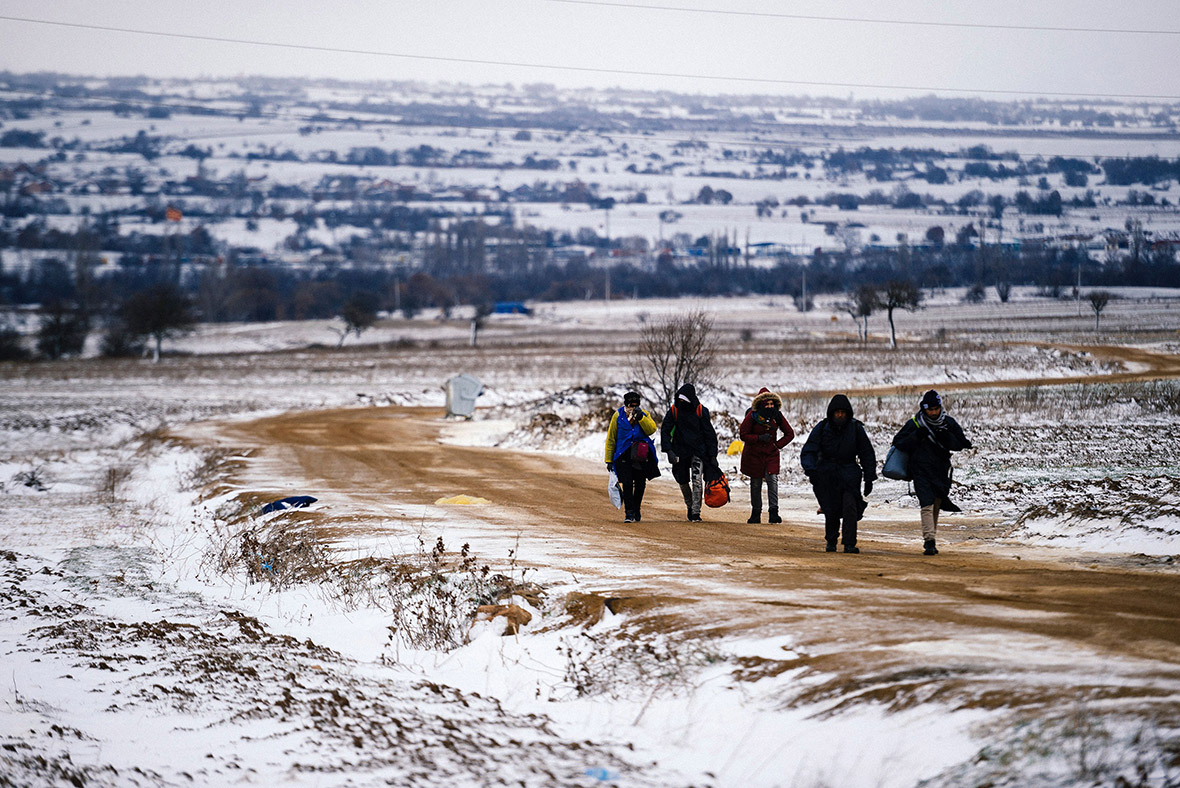 Those traveling from Macedonia trudged through the snow, as they made their way across the Macedonian-Serbian border, towards the village of Miratovac, in order to reach the registration centre in Presevo, southern Serbia, all the while bracing freezing temperatures. Many risk getting frostbite due to the sub-zero temperatures, of which many will not have experienced before.
Aid workers inside the registration camp handed out warm tea and soup to the refugees, before they resumed their journey to Western Europe.
Aid centres have been organised along borders to help the refugees, as they attempt to make their way to their final destination, along with medical charities reporting that the majority of patients are suffering with respiratory problems such as bronchitis and flu. The United Nations refugee agency (UNHCR) is distributing outdoor survival packages, including blankets, sleeping bags, shoes and warm clothing clothes but due to its limited funding, the number of people it can reach remains limited, leaving many to go without.