Evacuation of migrants from the Idomeni camp, situated on Greece's northern border with Macedonia, commenced on early 24 May. Greek authorities are moving thousands of migrants stranded at the makeshift camp to other organised facilities, a move that the migrants have resisted so far.
Many police vehicles and buses were reportedly at the camp site from dawn to ferry migrants out of the area. Authorities have also deployed riot police at the scene, but have assured that they will not be used to force the migrants out of the camp, BBC reported.
Government spokesman Giorgos Kyritsis told Greek television on Monday that all the migrants at Idomeni camp will be moved as it is only serving the interests of smugglers."Removing all the refugees from the disgrace which is Idomeni is in their own interest," Kyritsis said.
The migrants will be relocated to new camps near Greece's second city of Thessaloniki and other better organised facilities around Greece, he said and added that the operation would take about a week's time.
Soon after the announcement, police started removing about 2,000 people who have blocked the rail track on the Greece-Macedonia border for the past month. The blockade has forced trains to be rerouted via Bulgaria.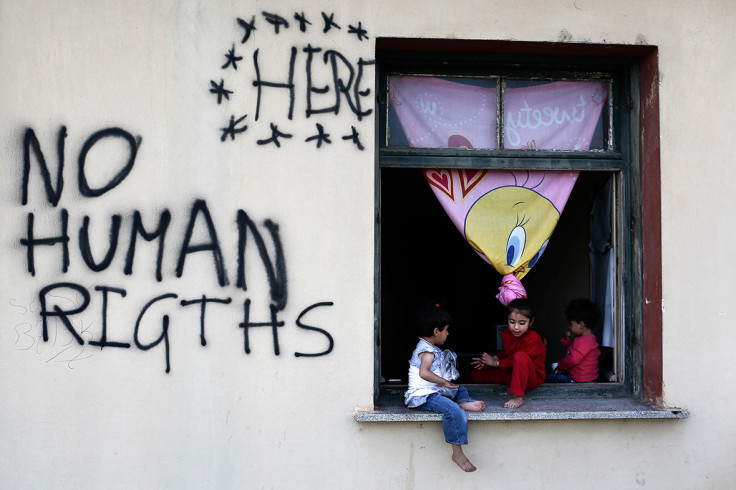 "The rail track will open for the train to pass through normally but the fundamental thing is for the people to be transferred to where the conditions are humane," Kyritsis noted.
More than 8000 people have gathered at the Idomeni camp since February after the borders of Macedonia were sealed to curb the inflow of migrants into Europe. Despite hardships and uninhabitable conditions at the makeshift camp, migrants have refused to move out of the area fearing they will be driven further away from the borders. Most of these people are from war torn countries such as Syria, Iraq and Afghanistan.