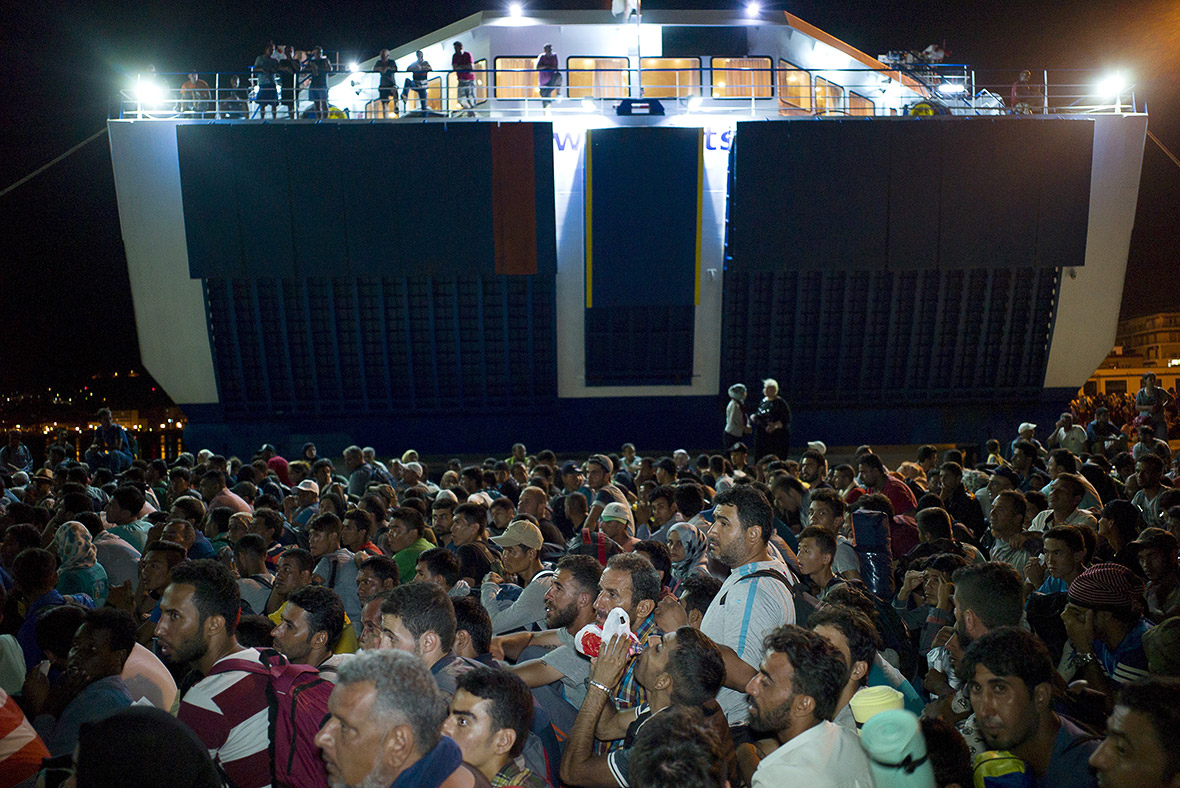 There is growing outrage in social media over the failure of rich Gulf nations to help fleeing Syrian migrants when other far-flung nations are pitching in to help when they are cash-strapped. Thousands of tweets have pointed out that, with the exception of Lebanon, Turkey and Jordan, Arab states have not offered any direct help to the thousands of people fleeing war-torn Syria.
Amnesty worldwide recently pointed out that six Gulf countries - Qatar, United Arab Emirates, Saudi Arabia, Kuwait, Oman and Bahrain - have offered "zero resettlement places" to Syrian refugees.
The Arabic hashtag #Welcoming_Syria's_refugees_is_a_Gulf_duty is being used to highlight the humanitarian issue. Many Twitter users are demanding that richer Arab nations welcome their Muslim brethren. One Twitter user lamented that the Arab Muslim countries are "doing nothing" to save Syrians.
Mideast Times notes that over the past week, the Arabic hastag #Welcoming_Syria's_refugees_is_a_Gulf_duty has been used over
Rich Gulf Cooperation Council members such as Saudi Arabia, Bahrain, Qatar, Kuwait, Oman and UAE have so far not made any effort to embrace the migrant Syrians.
When Saudi Arabia reportedly offered to build 200 mosques in Germany for the thousands of Muslims who sought asylum there, it invited ridicule and rebuke.
In contrast, Australia, which is over 11,000km away from Syria, has pledged A$30m (£13.7m) in aid and offered to accept 12,000 additional Syrian refugees. Countries beyond Europe and Oceania too have stepped up their responses in accepting asylum seekers.
Canada has pledged to embrace 21,000 more refugees. Brazil, which accepted around 1,400 migrants in 2014, is ready to admit more this year, its president Dilma Rousseff said.
Declining oil prices have surely hit the Saudi economy hard. Yet, if European countries such as Greece, Spain, France and Italy – which are yet to completely recover from the recent financial crisis – can welcome refugees on humanitarian grounds, the question the Twitter world is asking is, why can't other Arab states do the same?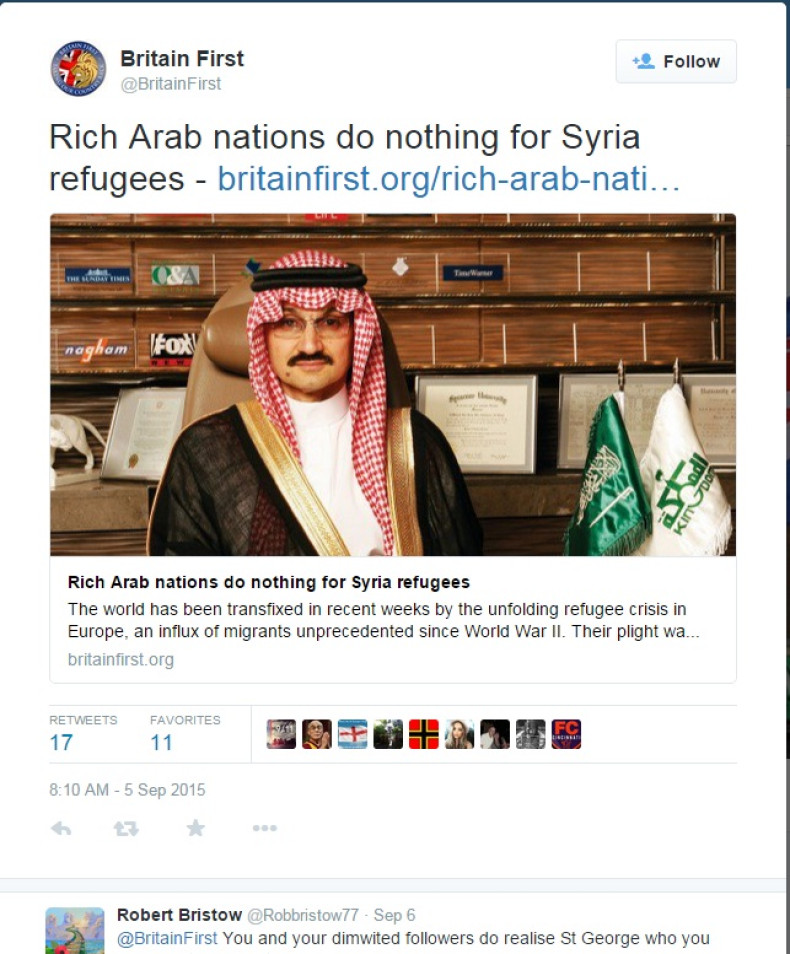 According to the BBC, it is not as easy for a Syrian to enter a Gulf state as it is to enter, say, Turkey, Lebanon or Jordan. GCC member nations have stricter rules for visa, and the process is costly, too. But, can't the rules be waived in times of humanitarian crises, asked a Twitter user.
When oil-rich Kuwait was invaded by Saddam Hussein in 1990, neighbouring Arab states accepted thousands of fleeing Kuwaitis. The UAE and Saudi Arabia had gone out of their way in lending support to those fleeing the war, then.
Michael Stephens, the Head of the Royal United Services Institute, Qatar wrote in the BBC that some Gulf states have allowed Syrian nationals but only as migrant workers. There has not been any explicit policy from any of these countries to house refugees arriving en masse without sponsors or work permits.
It raises the issue of clearly aligned interests between Sunni Gulf Arab interests and the Iranian aligned allies, as well as deep fears among the Gulf states that Syrians loyal to their leader, Bashar al-Assad may seek to infiltrate the Gulf states to exact revenge.
Stephens said the idea of thousands of foreigners coming in, without employment or any definite return date, is "deeply uncomfortable for Gulf states, which is keen on keeping the delicate demographic balance between locals and foreign workers.
Gulf officials and those defending Gulf policies have highlighted the billions donated to Syrian refugee camps overseas and the "delicate demographics of countries" where foreign workers already outnumber locals," the Ledger Gazette says.
As Stephens puts it in a rather diplomatic manner: "There is no precedent [not even the Palestinian exodus of 1948) that matches the scale of the demographic threat Syrian refugees pose to Gulf identify and social composition. And the Gulf states simply have no response to questions the Syrian refugee crisis poses."
He said the Gulf "elites feel this mess would never have happened in the first place had the West done something sooner" to deal with Assad.