Refugee crisis: Greece condemns neighbours for closing borders and creating bottleneck
Greece has lashed out at its neighbours, saying it is shouldering a disproportionate burden in what is essentially a European refugee crisis. The seemingly arbitrary decision by some Balkan countries to close their borders to Afghan refugees attempting to make their way across Europe to seek asylum has left thousands of people stranded in Greece, as more and more continue to arrive on Greek islands from nearby Turkey.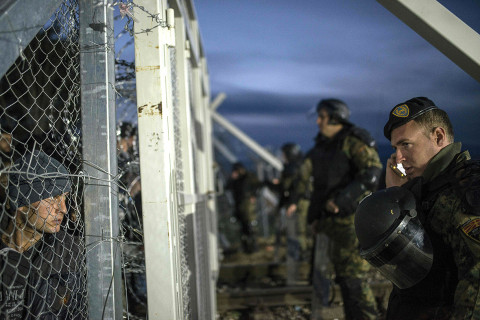 Greece, still labouring under a financial crisis that has wrecked living standards at home, says it cannot cope with the influx on its own, if the onward passage of migrants through the Balkans is halted. It says it cannot turn back thousands of people arriving on its shores daily in inflatable dinghies, citing international conventions.
The waves of refugees heading to Europe have increased in pace even compared with last year's massive influx. At least 102,500 people have landed on Greek islands including Samos, Kos and Lesbos this year. In 2015, the 100,000 mark was not reached until the end of June, according to figures from the International Organisation for Migration (IOM). The vast majority of the latest arrivals were from Syria, Afghanistan and Iraq.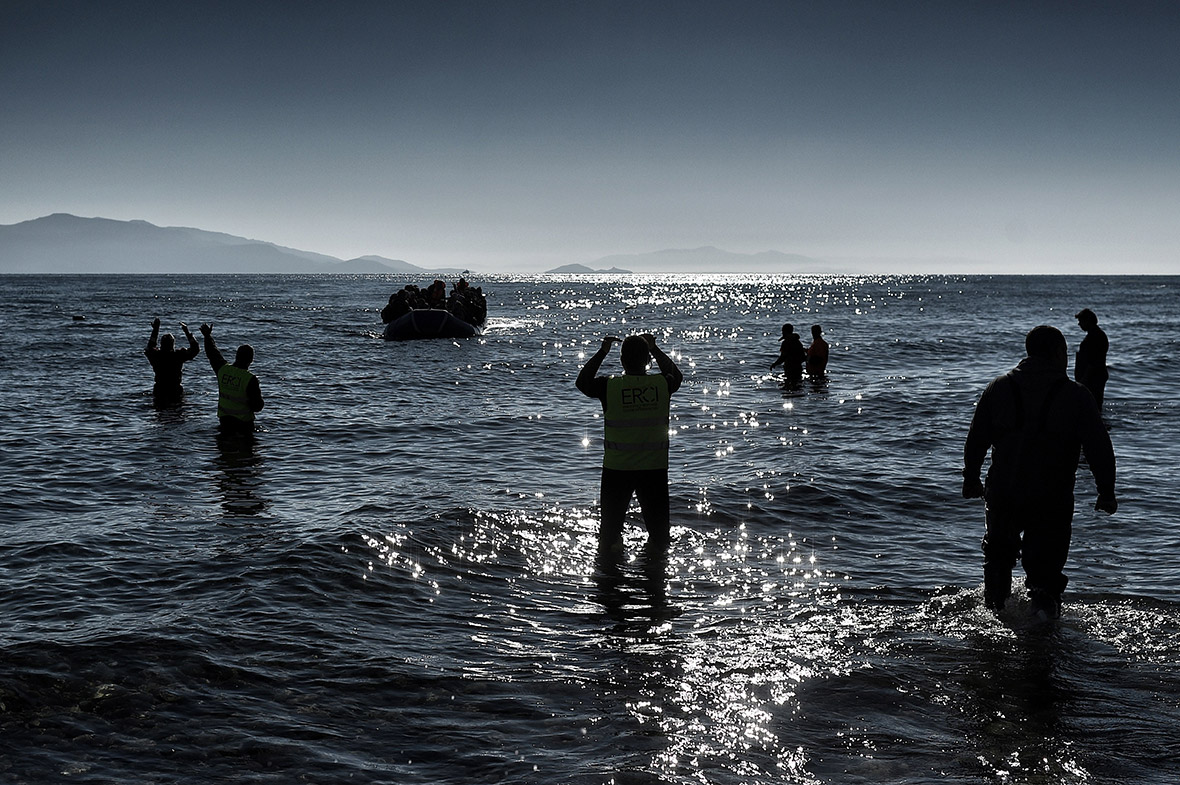 Thousands of refugees are stranded at the port of Piraeus, near Athens, where regular private services to the Macedonian border have been suspended.
The coast guard said 4,427 migrants and refugees arrived in Piraeus from the eastern Aegean islands on Monday (22 February). The large number of arrivals on the mainland was due to better weather after several stormy days forced the suspension of ferry services from the islands.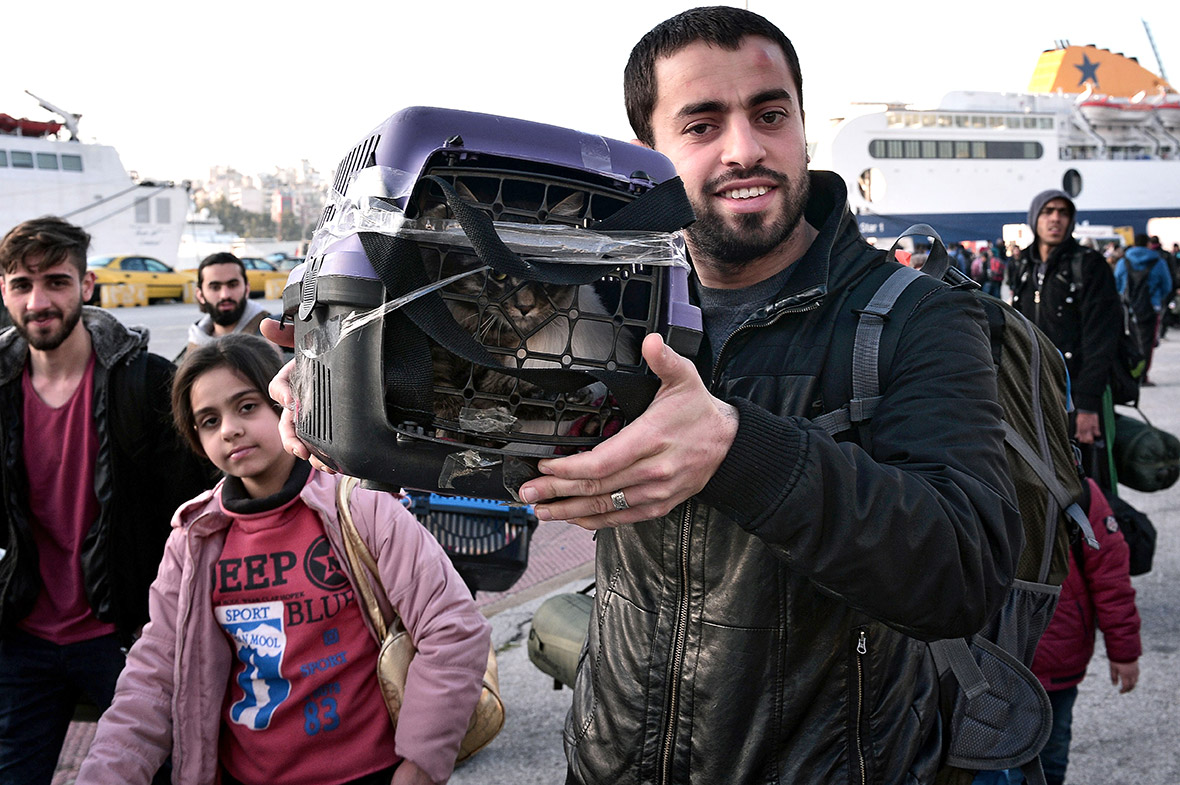 Greece criticised Austria for drastically restricting border crossings and for inviting officials from western Balkan countries to discuss the migration issue in Vienna but excluding Greece. The foreign ministry described the meeting as a "unilateral move which is not at all friendly toward our country."
Vienna denied it had snubbed Athens by excluding it from the talks. The meeting of West Balkan nations was an established format which had first convened in Austria last year to discuss the issue of Islamist militants, a foreign ministry spokesman said. The meeting includes interior and foreign ministers from Albania, Bosnia, Bulgaria, Kosovo, Croatia, Macedonia, Montenegro, Serbia and Slovenia. Austria's cap on the number of people it will admit each day prompted Macedonia to stop Afghan migrants from crossing, and to slow the rate at which asylum-seekers from Syria and Iraq were allowed across.
Despite initial welcoming overtures from some more prosperous European countries such as Germany, the sheer size of the flow has made nations balk at the prospect of having to integrate so many new arrivals. Several countries have been distinctly hostile to the idea, and those along the Balkan route have successively closed their borders to certain nationalities. The latest are Afghans, who are not being allowed to cross Greece's border with Macedonia, leading to protests on the border and to the danger of thousands being stranded in financially troubled Greece.
Police said about 2,000 people were stranded at in camps near the Greek border town of Idomeni, including some 600 Afghans who staged a peaceful protest, holding up Afghan flags and hand-written banners. Later, hundreds broke through a Greek police cordon and crowded at the border fence, trying to climb it or cut through the wire netting. At least four men made it over, and were promptly arrested by police on the Macedonian side.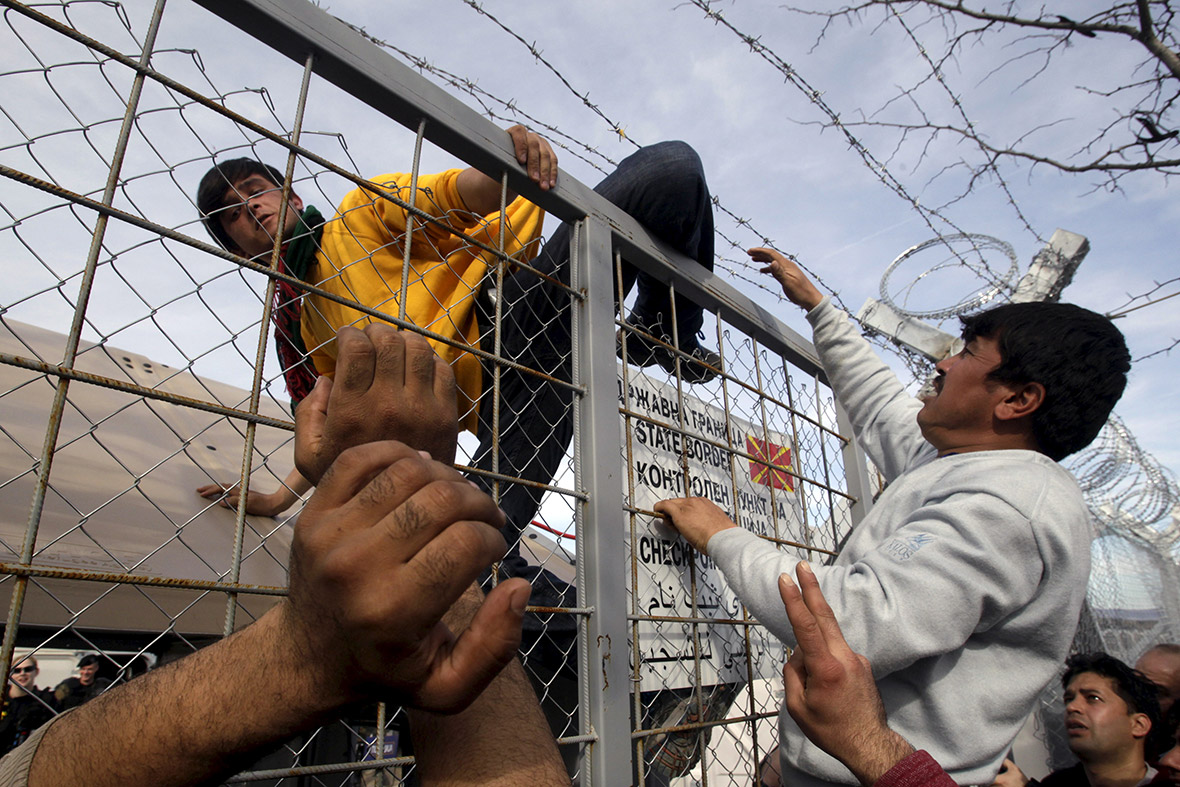 Faced with the build-up at the Greek-Macedonian border, police ordered the mostly Afghan migrants onto Athens-bound buses. They were to be taken to an army-built camp near the capital that was set up last week, following European Union pressure on Athens to complete screening and temporary housing facilities.
The International Rescue Committee relief agency described Macedonia's decision as "yet another example of arbitrary, unilateral decisions by individual states threatening to cause serious humanitarian consequences for desperate refugees."
"The Balkan route was a humanitarian corridor. It could close after consultations and not by turning one country against the other," Greek Migration Minister Yannis Mouzalas told Skai TV. "We are faced with an action that has elements of a coup."