Refugee crisis: Turkey detains 1,300 asylum-seekers after deal with Europe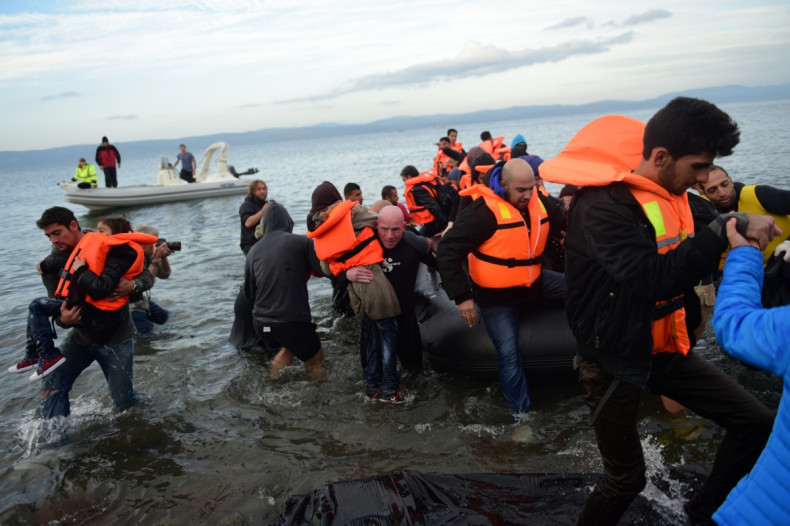 Turkey has detained 1,300 asylum-seekers and migrants who were poised to cross the Aegean Sea to get to Greece, just hours after signing a deal with the European Union aimed at stemming the influx of refugees.
Gendarmes apprehended some 750 migrants in a pre-dawn sweep in the town of Ayvacik, in Canakkale province, according to Turkey's state-run Anadolu new agency. Some 550 people, who were trying to hide in olive groves, were detained in the afternoon. The asylum-seekers were fleeing war, devastation and persecution in Syria, Iraq, Iran and Afghanistan. The town of Ayvacik is a main crossing point to the nearby Greek island of Lesbos, which has seen an unprecedented arrival of refugees in the past months.
Three human traffickers were also arrested by Turkish authorities from hideouts near beaches and forests. Four migrant boats and six boat motors were also seized. The migrants were crammed into buses and dispatched to a small, overcrowded repatriation centre where some could face deportation. During the sweep, authorities also discovered a body which had washed up on the shore.
Under the new deal with the EU, Turkey will get €3bn (£2.1bn) in aid, a deal on visas and renewed talks on joining the 28-nation bloc. Turkey, which hosts more than 2m Syrian refugees, promised in return to prevent migrants from travelling to Europe through naval patrols and border checks.
"Results must be achieved in particular in stemming the influx of irregular migrants," a joint statement said. "Both sides will, as agreed and with immediate effect, step up their active cooperation on migrants who are not in need of international protection, preventing travel to Turkey and the EU ... and swiftly returning migrants who are not in need of international protection to their countries of origin."
Turkish Prime Minister Ahmet Davutoglu called the deal a new beginning that would allow Ankara to eventually join the EU. The offer of €3bn will be paid out gradually as conditions are met.