Carrying their lives in small bags and suitcases, migrants and refugees evicted from the Jungle camp have begun queuing at a hangar in Calais to be resettled in reception centres across France. The authorities say the squalid camp had been home to nearly 6,500 people.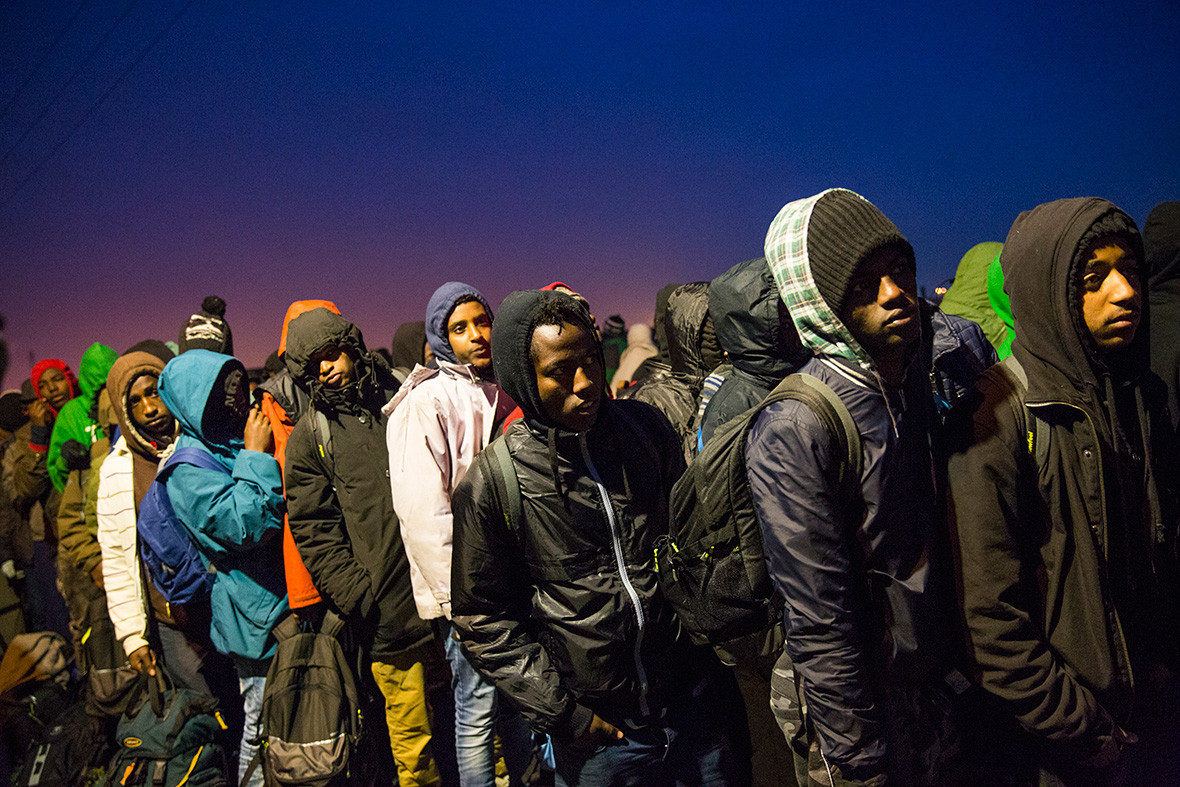 Authorities are carrying out a complex operation, unprecedented in Europe, to shut down the makeshift camp, uprooting thousands who made treacherous journeys to escape wars, dictators or grinding poverty.
Many of the migrants and refugees hail from countries like Afghanistan, Syria and Eritrea and had wanted had reach Britain, which bars most of them on the basis of EU rules requiring them to seek asylum in the first European country they set foot in.
Closely watched by more than 1,200 police, the first of hundreds of buses began transferring people to hotels and even castles around France where they can apply for asylum. Officials predicted some 2,500 would leave on the first day. The migrants will be separated into families, adults, unaccompanied minors and vulnerable individuals, including elderly people and single women.

Armed police fanned out around the warehouse and across the squalid shanty-town after a night during which small groups of protesters burned toilet blocks and hurled stones at security forces in protest at the plans to dismantle the camp.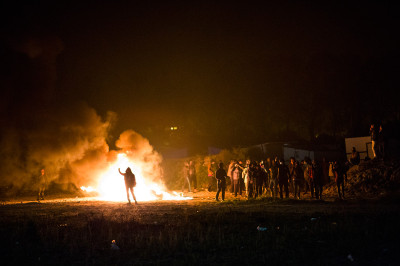 The government expects the evacuation will take at least a week. Charity workers expect hundreds will try and stay and cautioned the mood could change when work begins on dismantling the camp.